3x REUSABLE BAG PATTERNS
We've been bag-free in-store at Backstreet Bargains for quite a while and now with super-markets and shops phasing out single-use bags it's a great time to get creating. Using Backstreet Bargains fabrics and products our very own Tina from Miss Sparkles has created three easy patterns for reusable shopping bags.
We hope these inspire you to become more eco-friendly. We'd love to see photos of your creations so please share them on our Facebook or Instagram pages.
Fold-up Shopping Bag
You will need:
1 metre of PARKA NYLON BSB05794 (this will make 1 bag)
24cm VELCRO (BSB sell it 25m Hook and Eye - BSB00795 or enquire about their smaller lengths)
Fold-Up Re-Usable Bag Pattern
Lay out pattern on doubled Parka Nylon, cutting a total of 2 FRONT/BACK pieces, 2 INSIDE LINING pieces and 4 VELCRO TAB pieces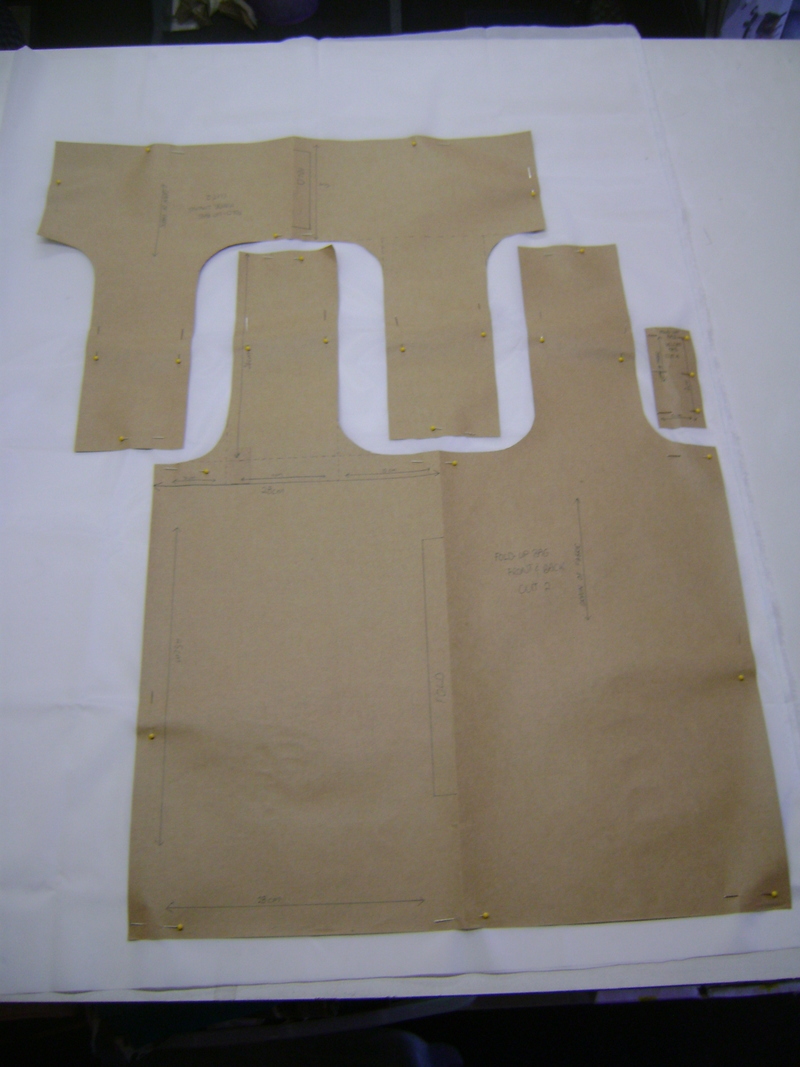 Overlock bottom edges of both inside lining pieces. Fold and hem at 1cm seam allowance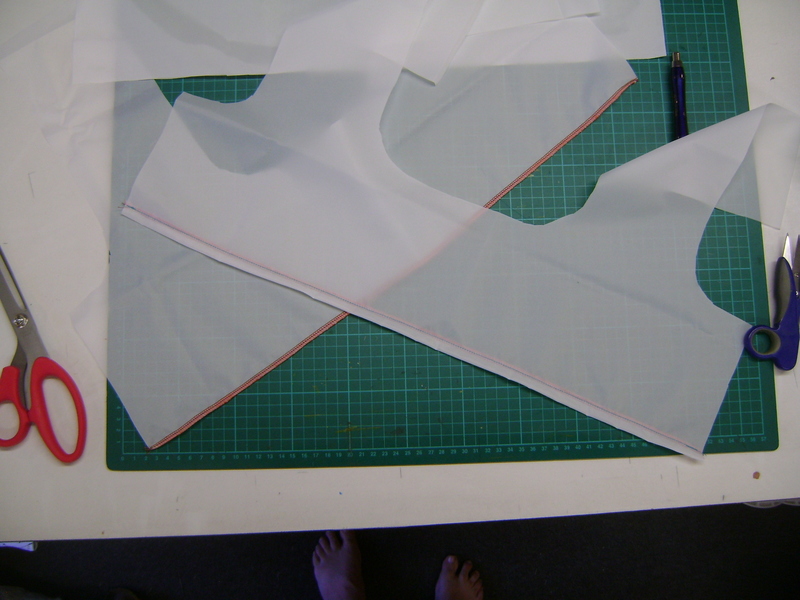 Pin right side of linings to main bag pieces and sew at 1cm seam allowance then overlock – don't sew the tops, leave open for turning in the right way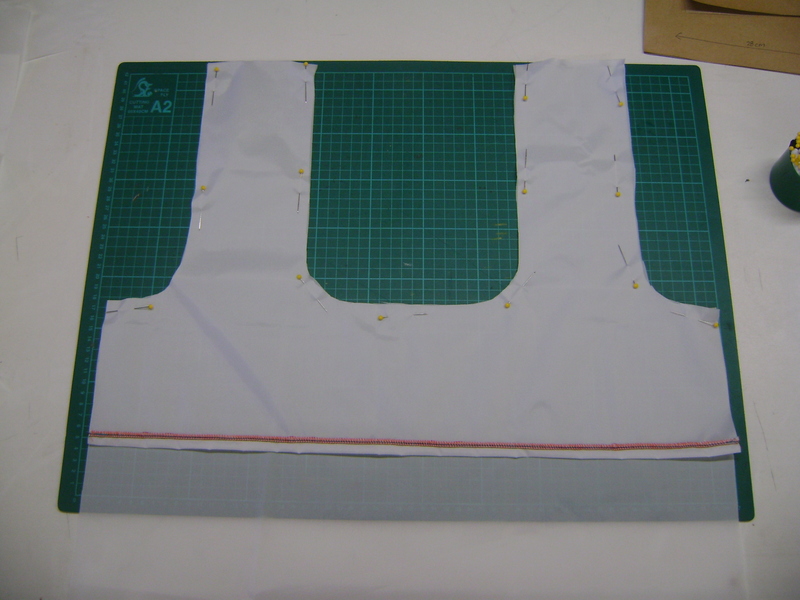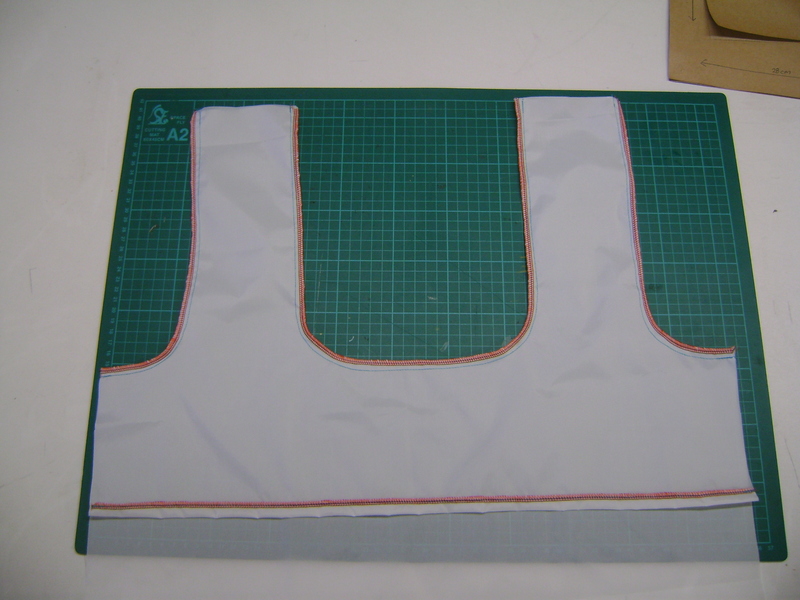 Fold pieces right side out and edge/top stich around the right side of the fabric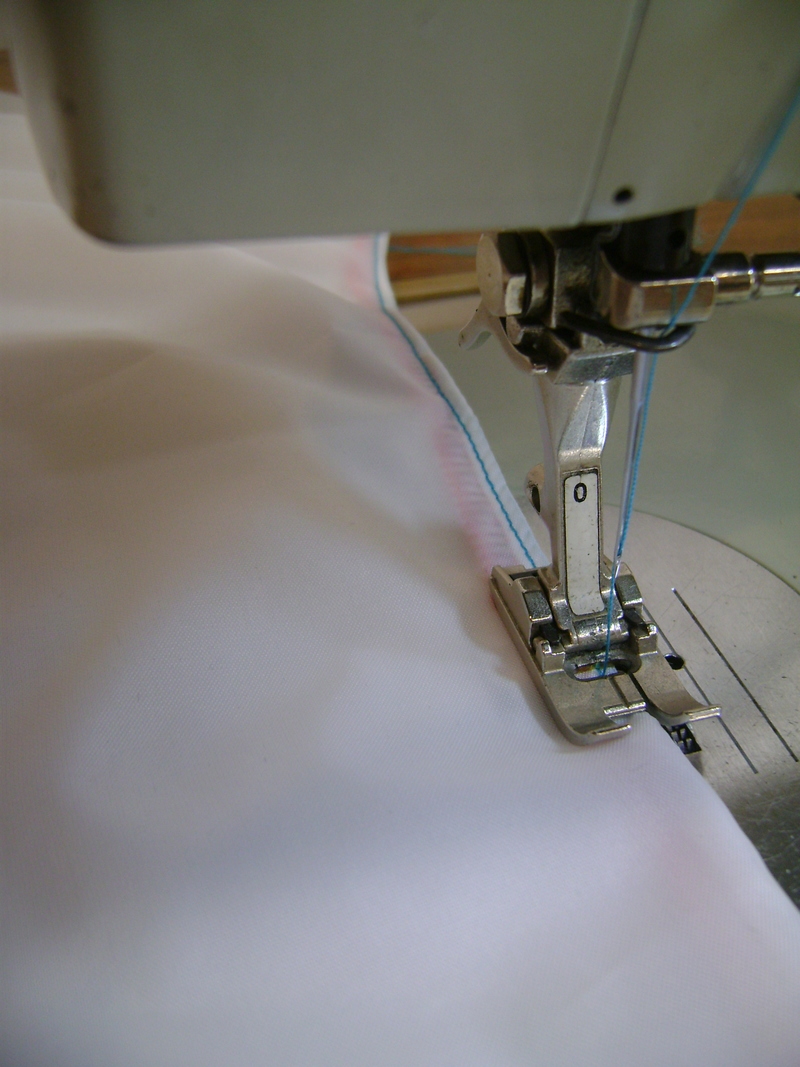 Sew together the Velcro tabs at 1cm seam allowance leaving one bottom end open. Overlock and turn right side out. Pin and then sew the 12cm piece of Velcro to the right sides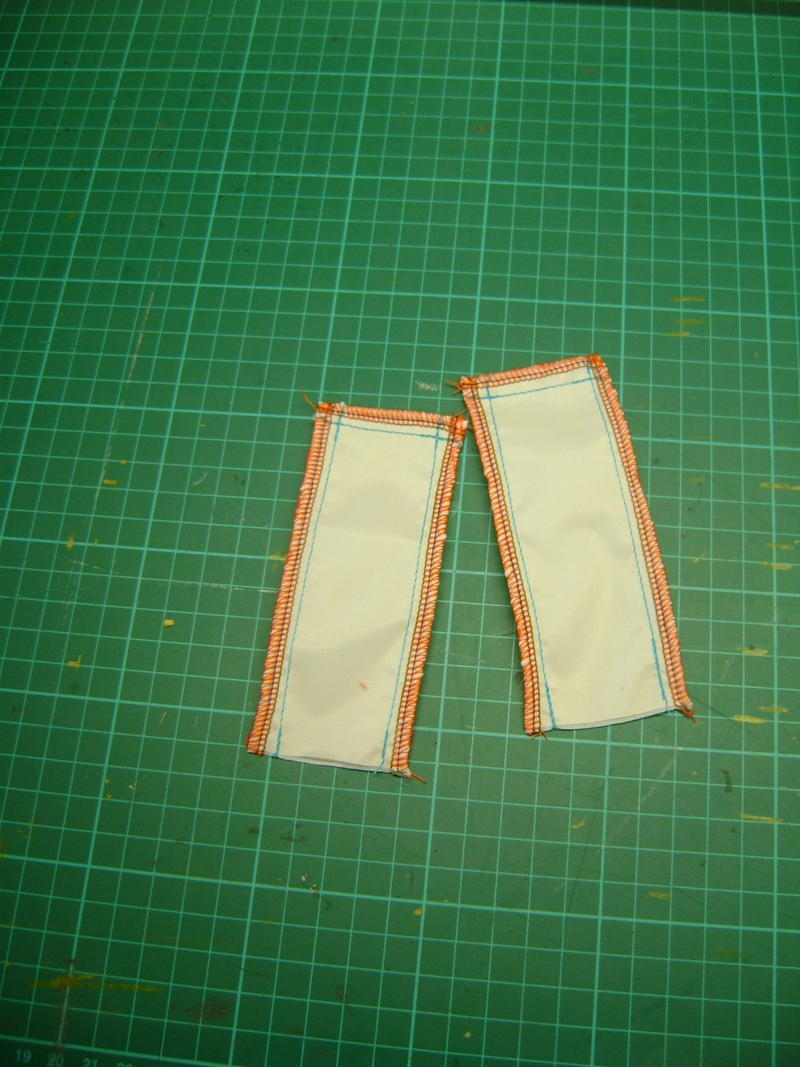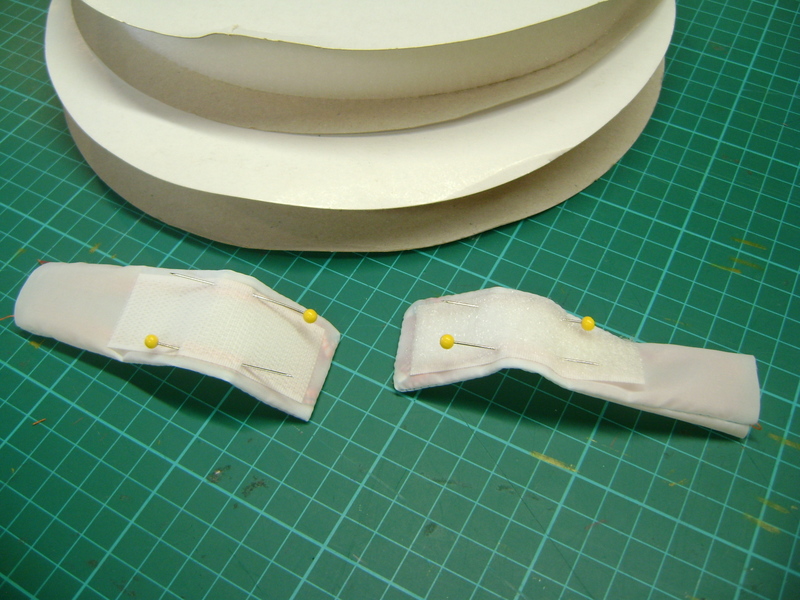 Pin the 2 Velcro tabs together so they are both facing upwards and stay stitch together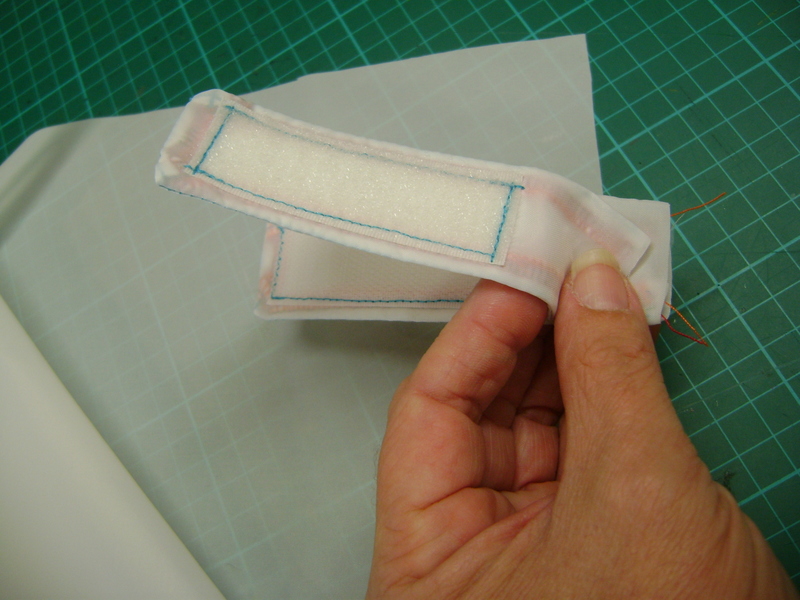 Pin the Velcro pieces to the bottom inside 2 right-sides of the bag 12cm from the edge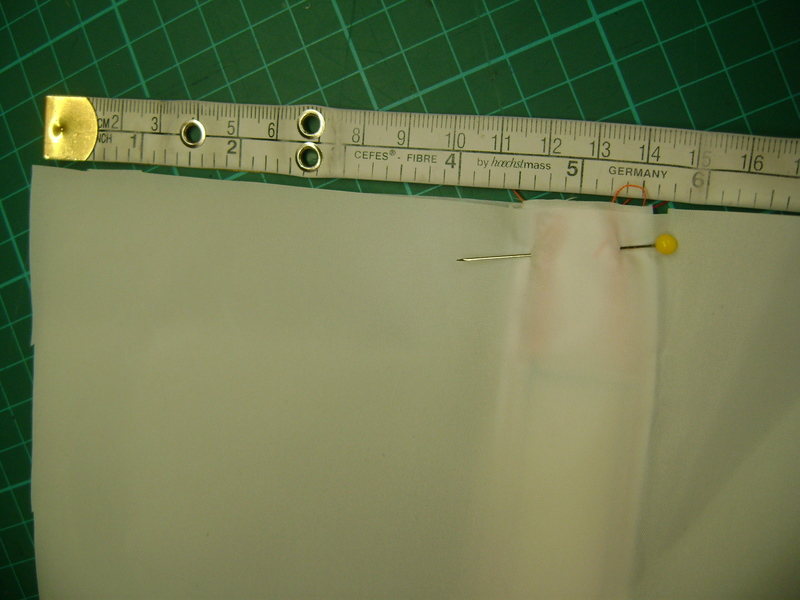 Pin together sides and bottom of bag. Sew at 1cm seam allowance and then overlock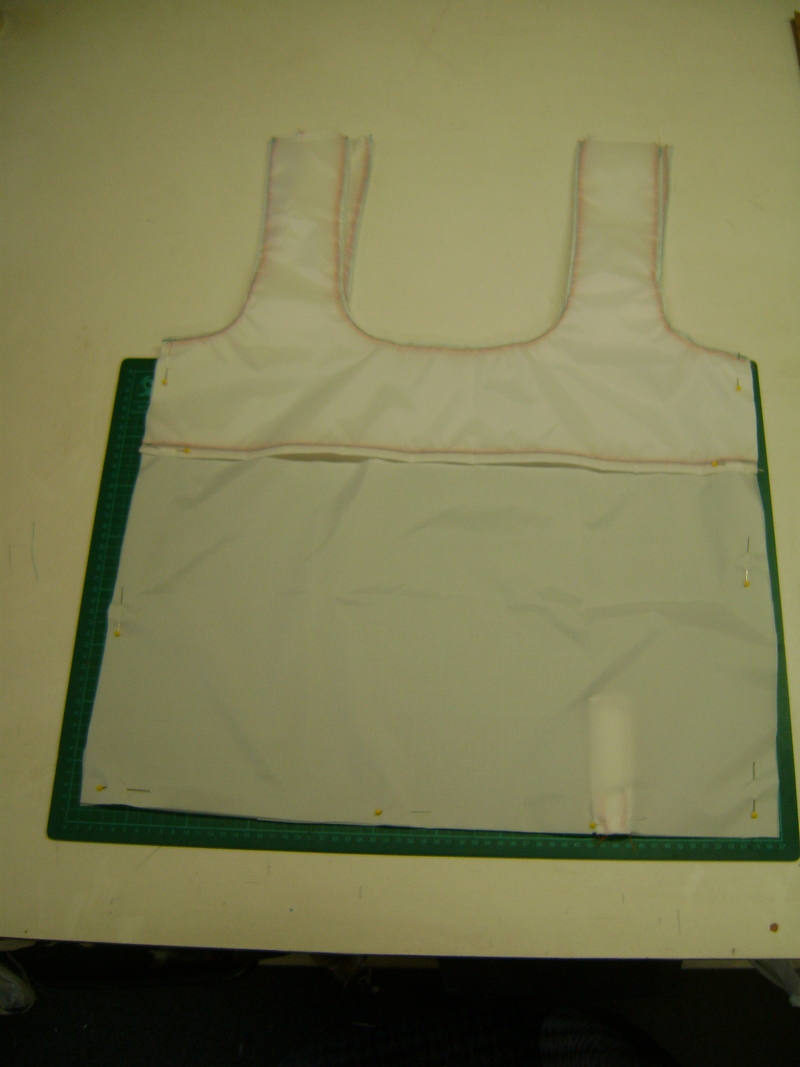 Turn bag inside out and pin both corner at 4cm from corner to create a flat bottom and sides for bag. Sew together at the 4cm measurement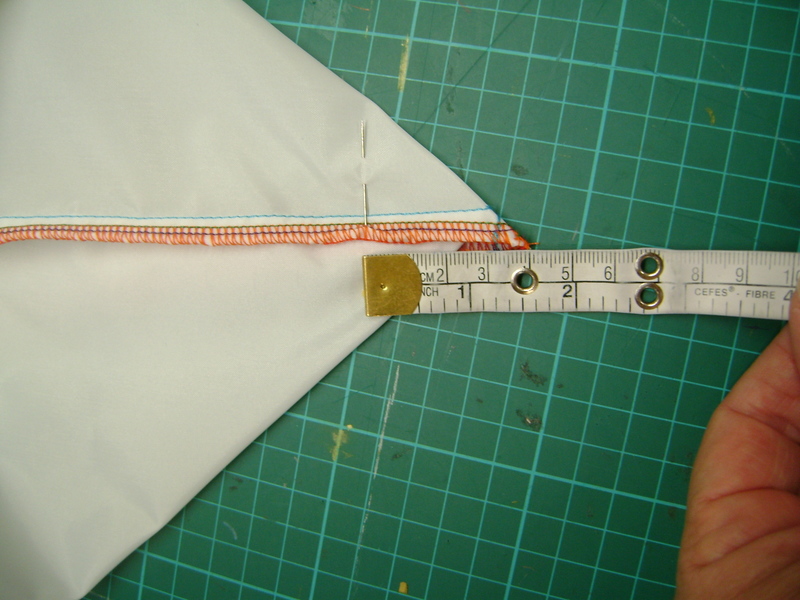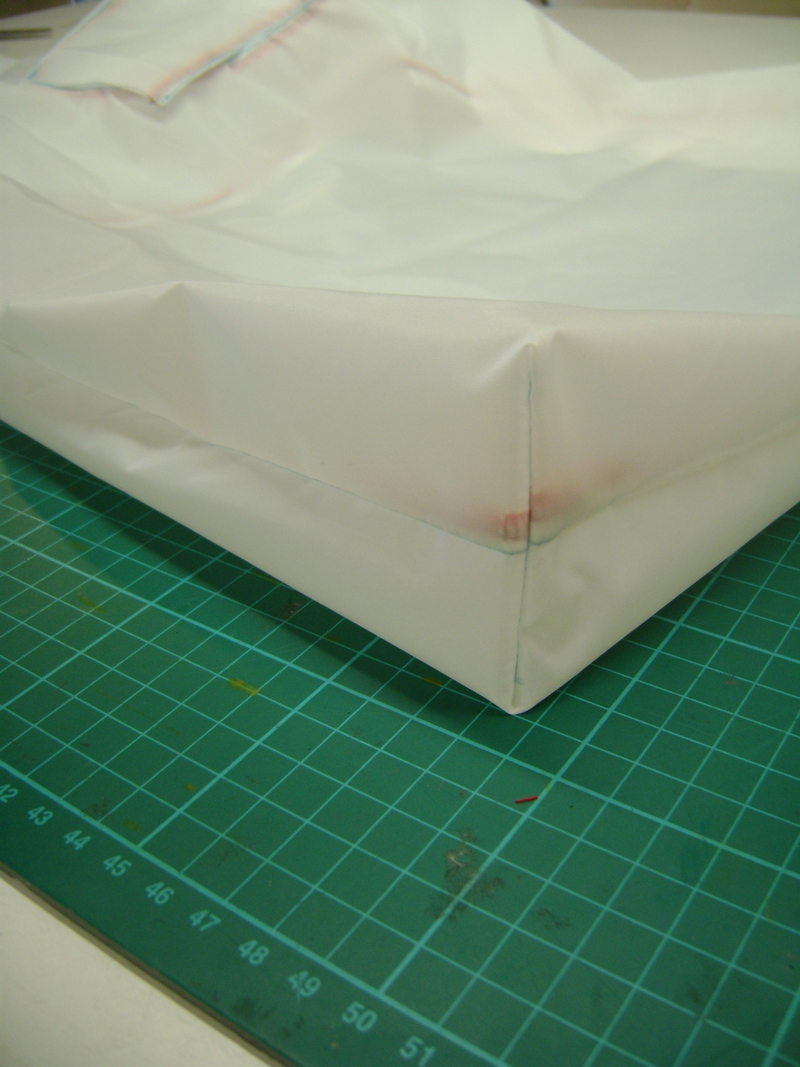 Overlock the 4 handle tops seperately and pin right sides together overlapping one handle 1cm above the other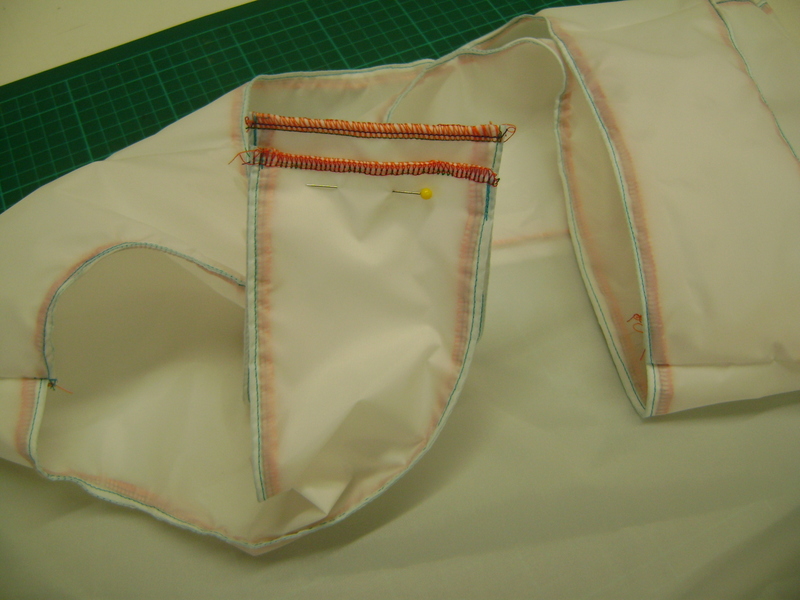 Fold the 1cm overlap under itself and top stitch, creating a top and bottom seam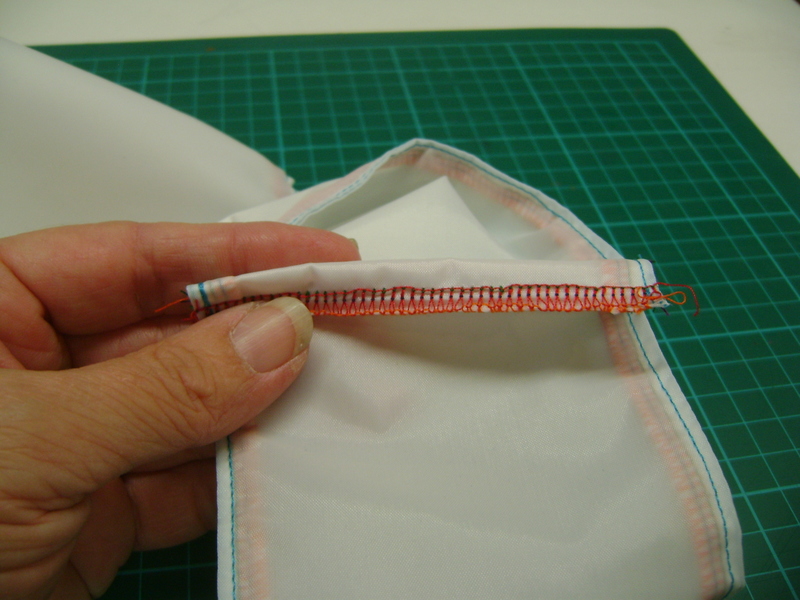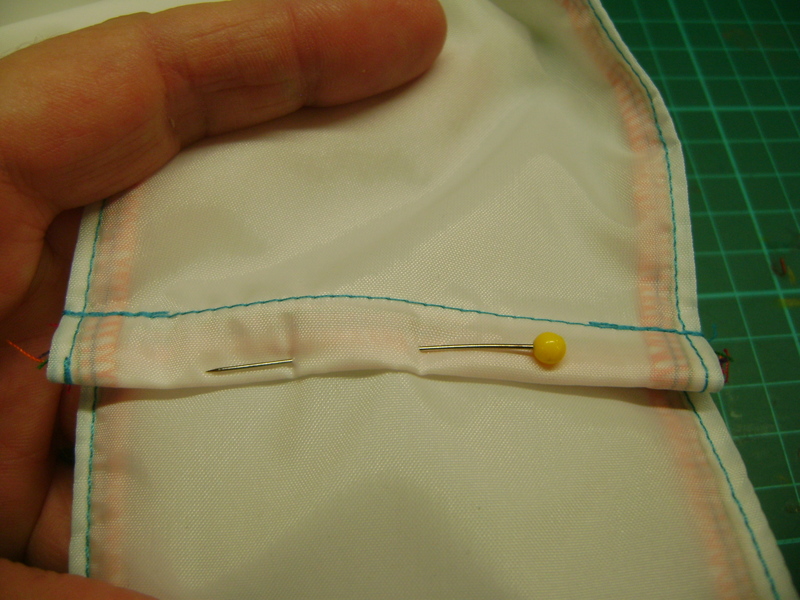 To fold the bag: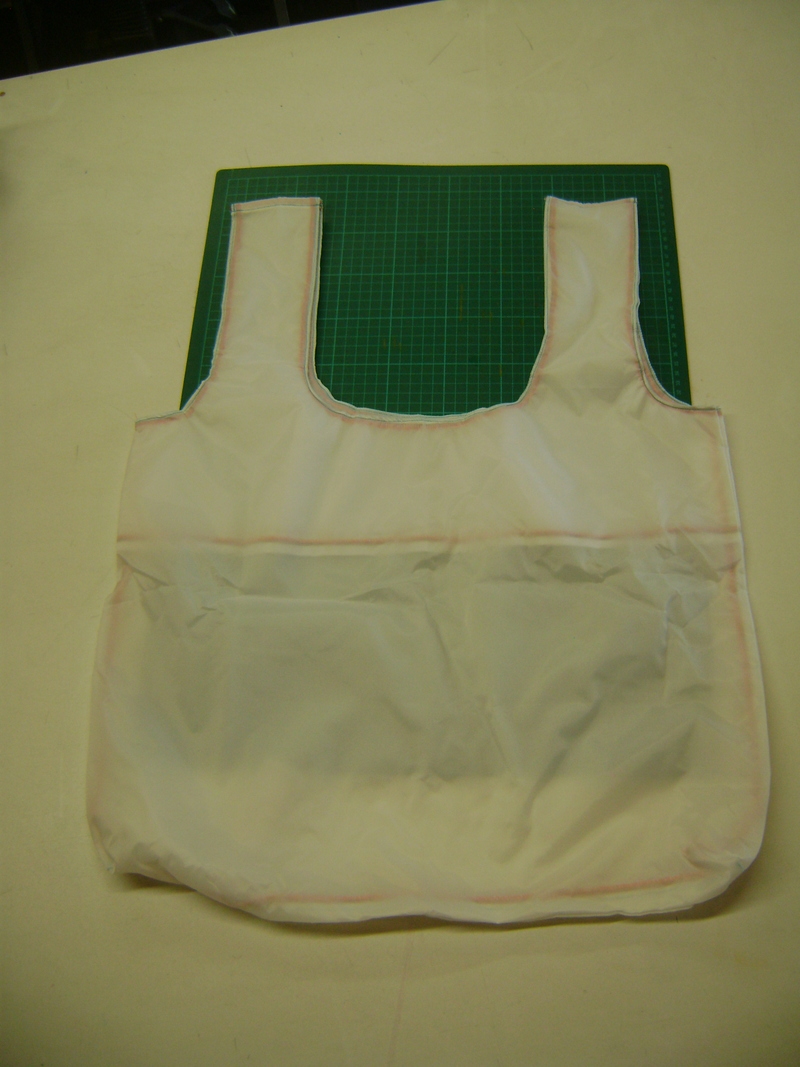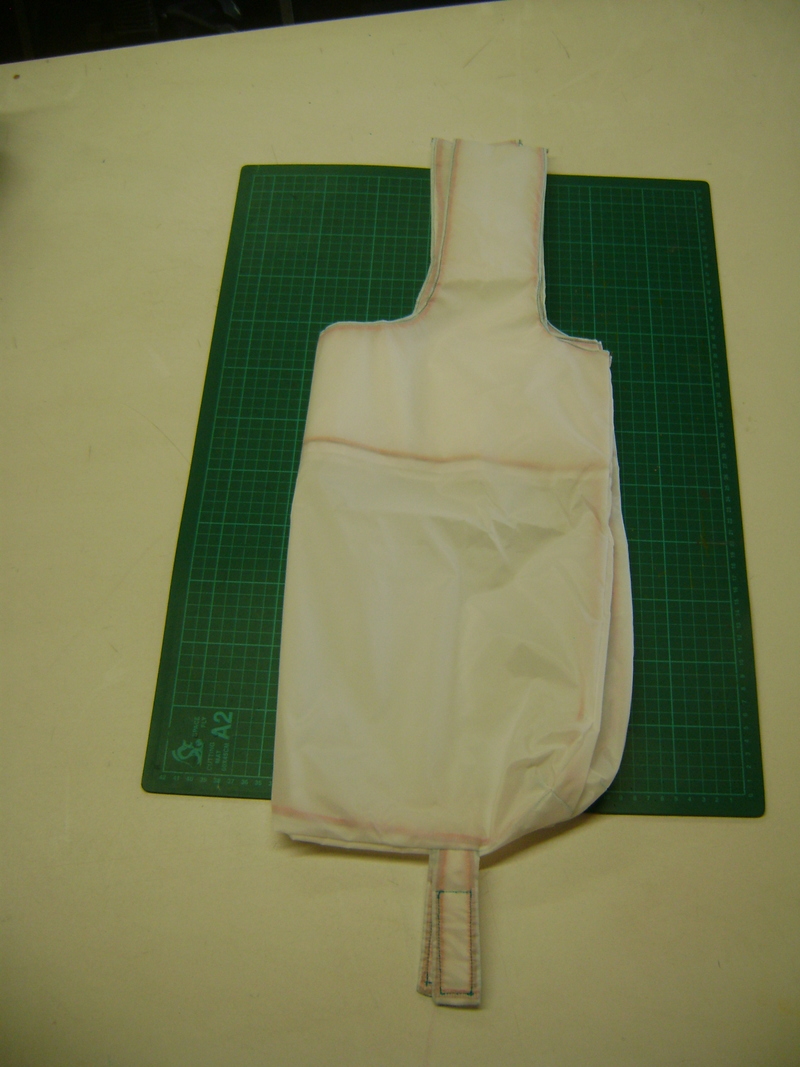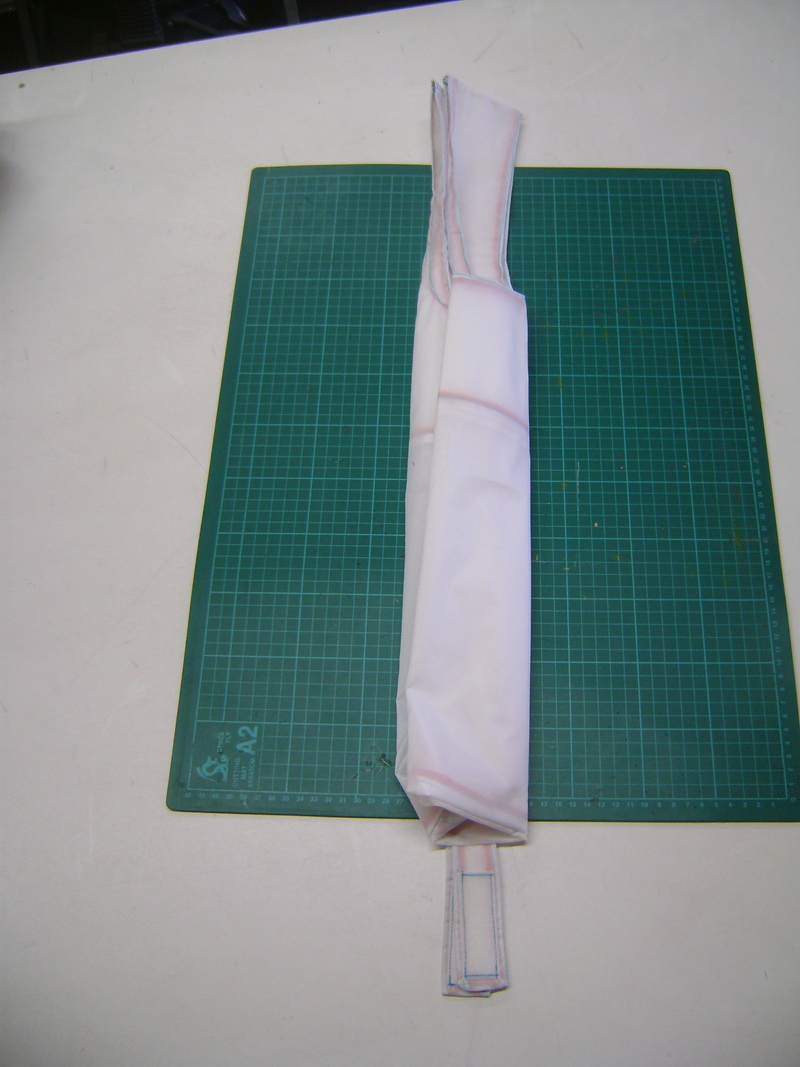 Flatten bag Fold in half The fold into quarter
Do some magic rolling that I cant quite capture on camera J J J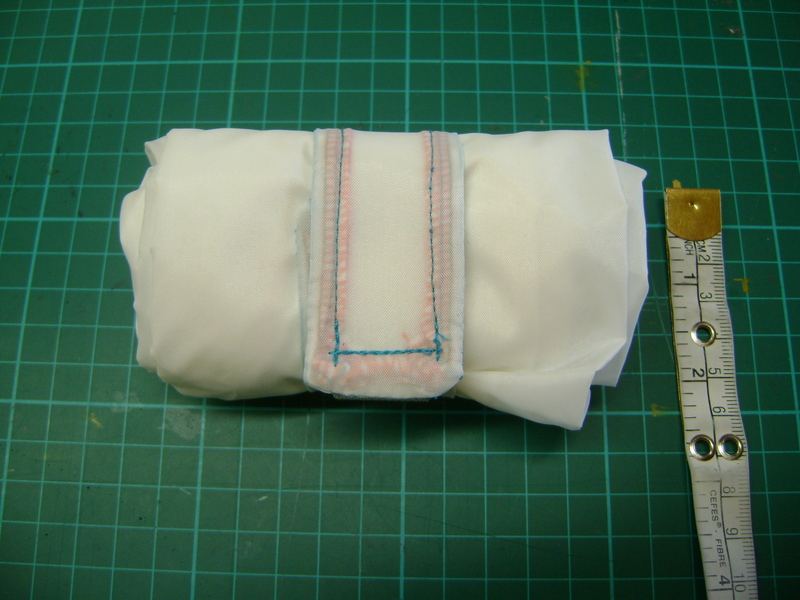 If you've folded magically enough it will end up being "around" 12cm x 6cm
Netting Draw-string Veggie Bag
You will need:
1 metre of WHITE MOSQUITO NET BSB03116 (you can make 5 of these bags with 1 metre)
Cord or shoe lace for drawstring
A small about 12x 8 cm piece of calico or medium weight non stretch fabric for button hole strength
Cutting mat/ruler/scissors/rotary cutter/pins Available in our Notions section
Fold fabric in half width ways and measure out 40 cm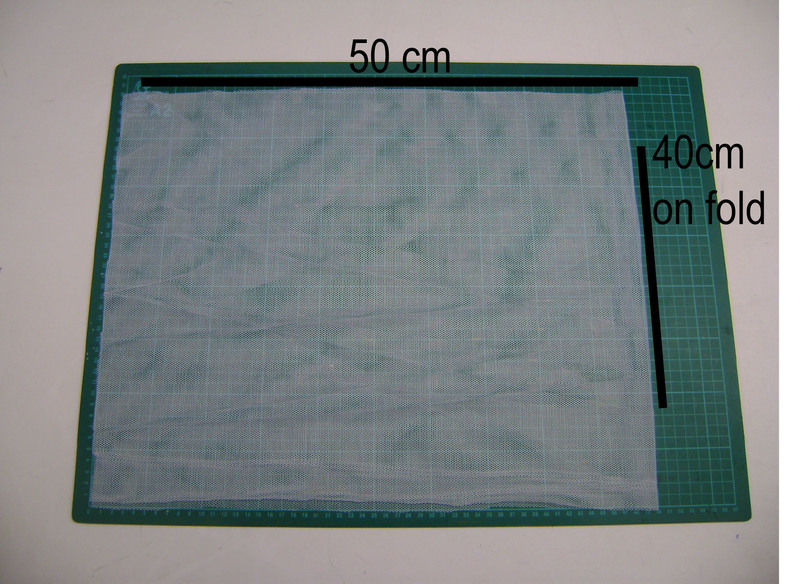 Over-lock both side seams and top of bag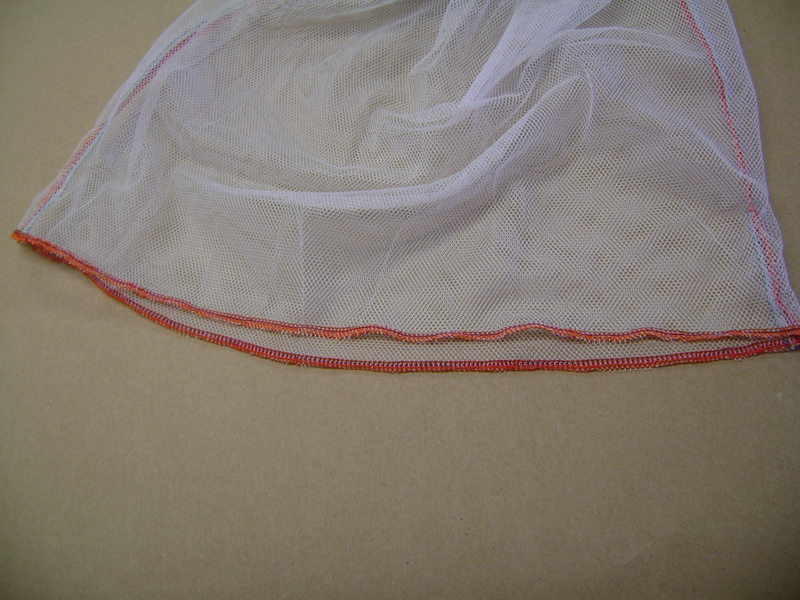 Mark out on the calico as shown for button holes on outside of bag – or if you have a fancy button hole button/dial on your machine pin a 1cm button hole 2.5 cm down from top edge & 2 cm out from side seam. Trim back the calico & cut open button hole.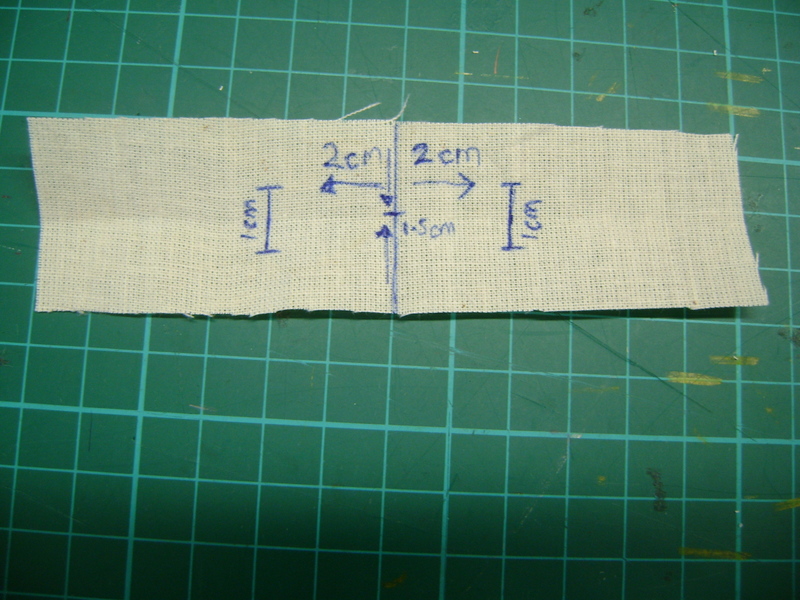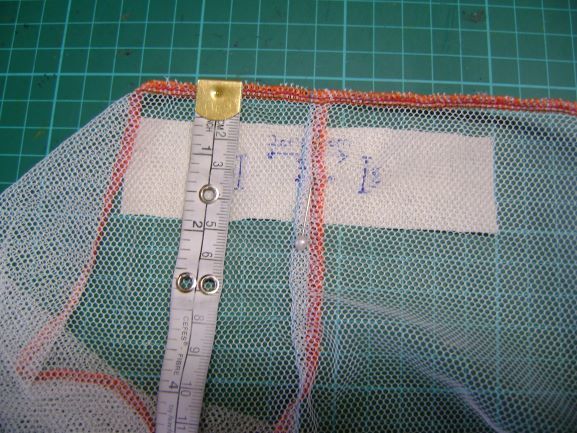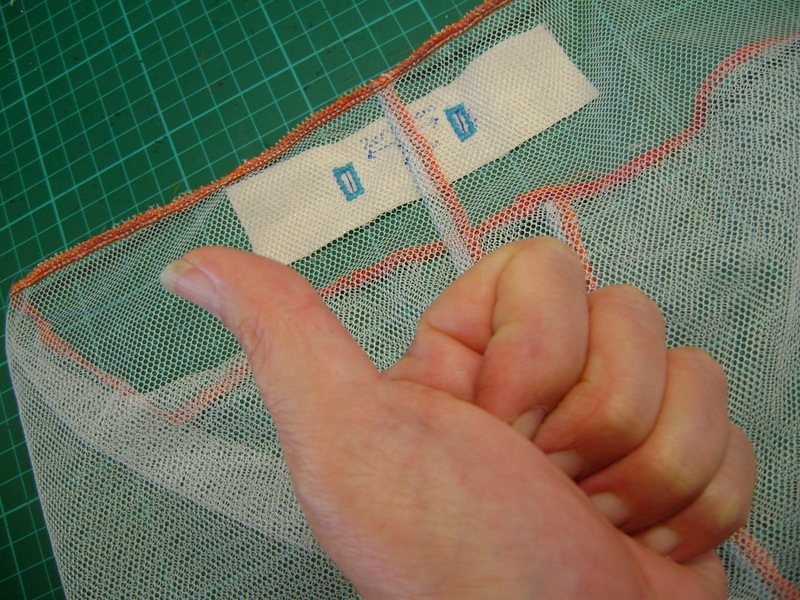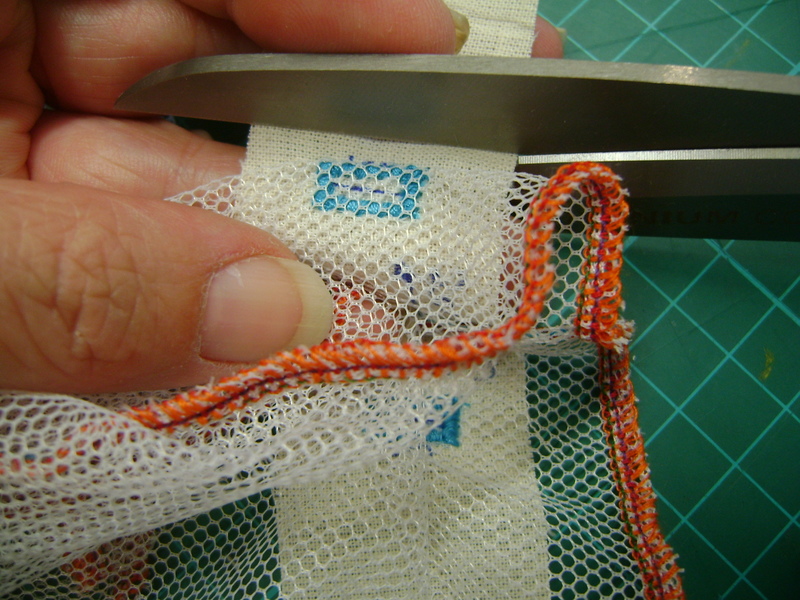 Fold top edge over and create a 2.5 cm hem for the draw string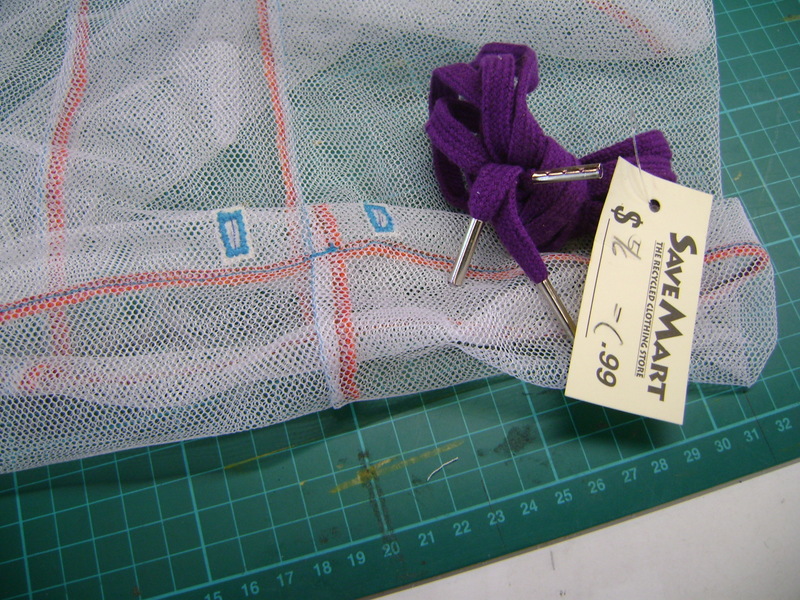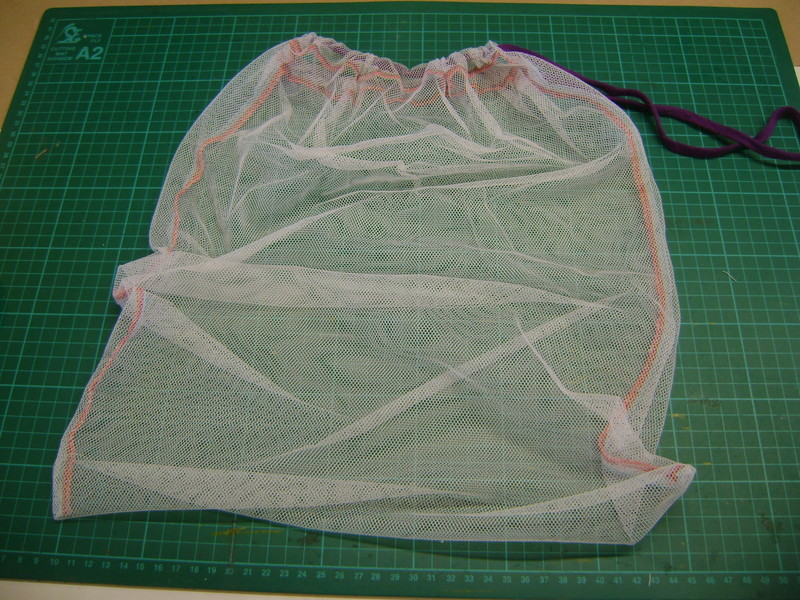 Fairy Floss Circular Veggie Bag
You will need:
1 metre of FAIRY FLOSS – WHITE (or whatever colour you like) BSB00461
2.2 meters of 2cm BIAS BINDING (available in-store)
100 million pins J
Cord/shoe lace for draw string
A couple of beads for draw string
Create a half circle template. I've used a large 50cm half circle on a medium weight brown paper. On the same template marked out for a 40cm and 30cm half circle for creating different sizes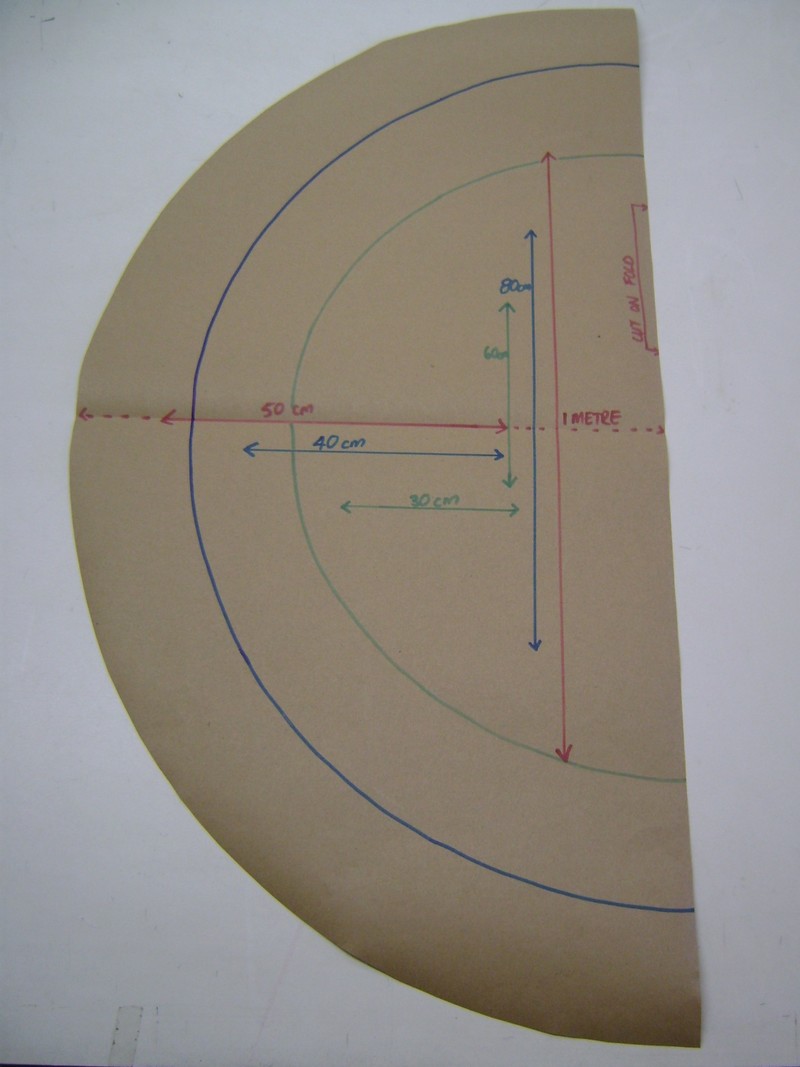 Pin onto Fairy Floss & cut out fold so you have a 1 metre by 1 metre circle
Mark out 2x 1cm button holes on each end of the bottom half of the binding, 4cm from edge then join binding together with a 1cm seam allowance. Cut open button hole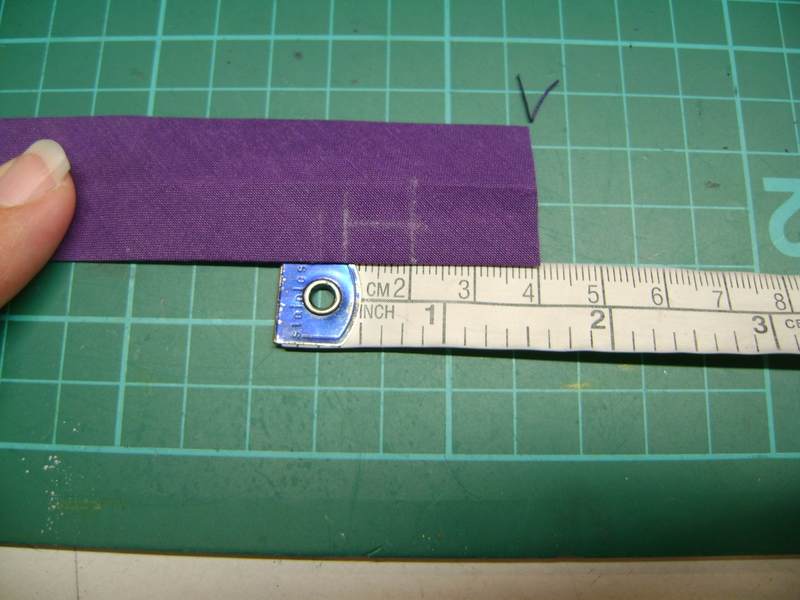 Pin binding to fairy floss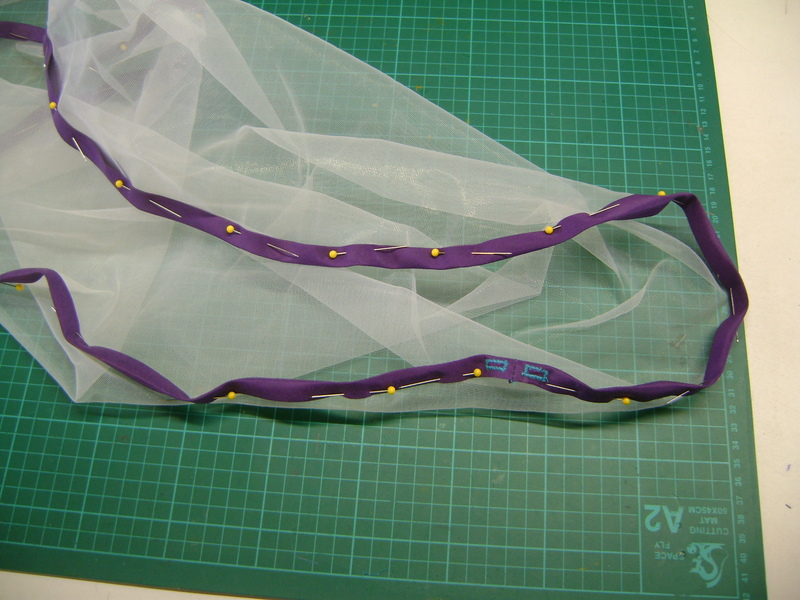 If you have a fancy binding foot – go fourth and sew!! If not carefully sew with the binding edge a foot width from needle.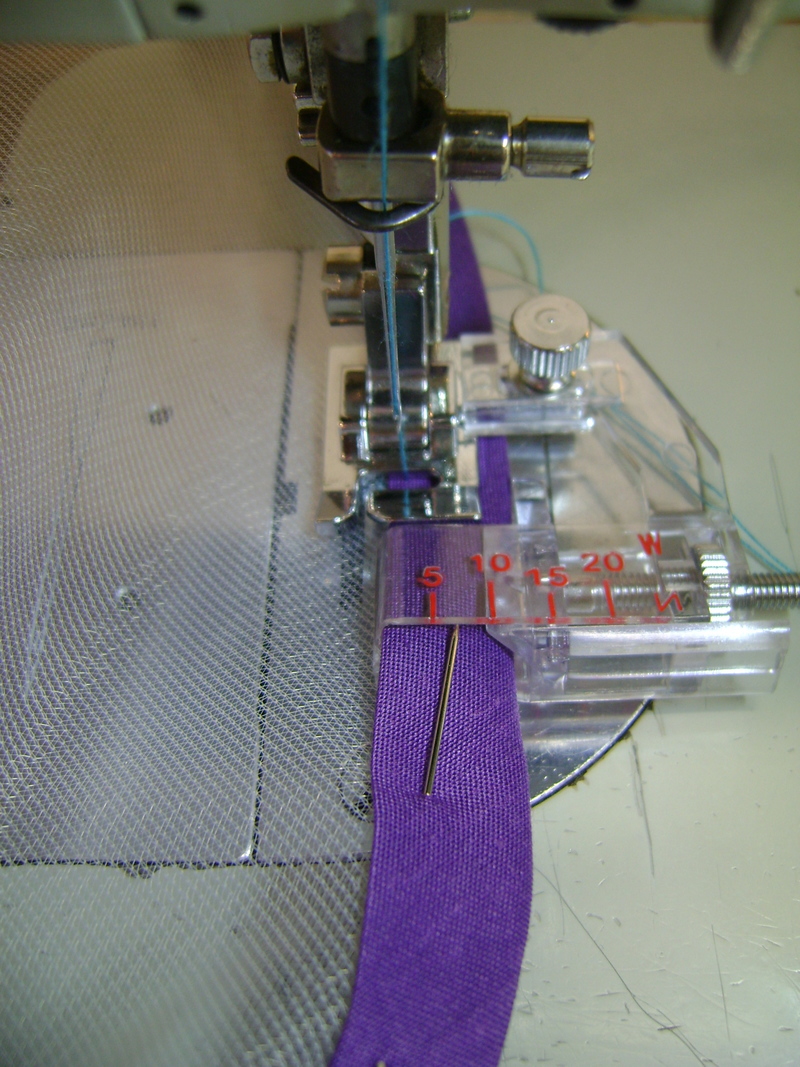 Using a safety pin thread through cord. Add beads at each end to stop cord disappearing in to binding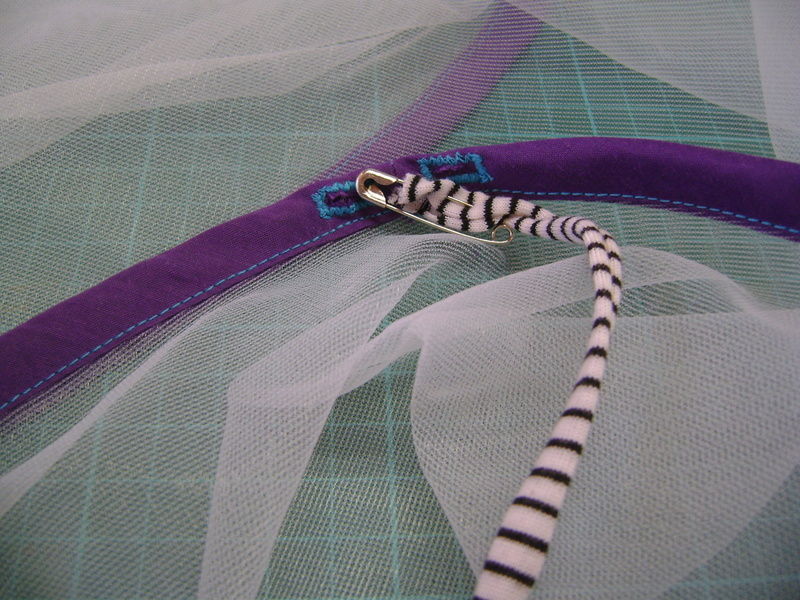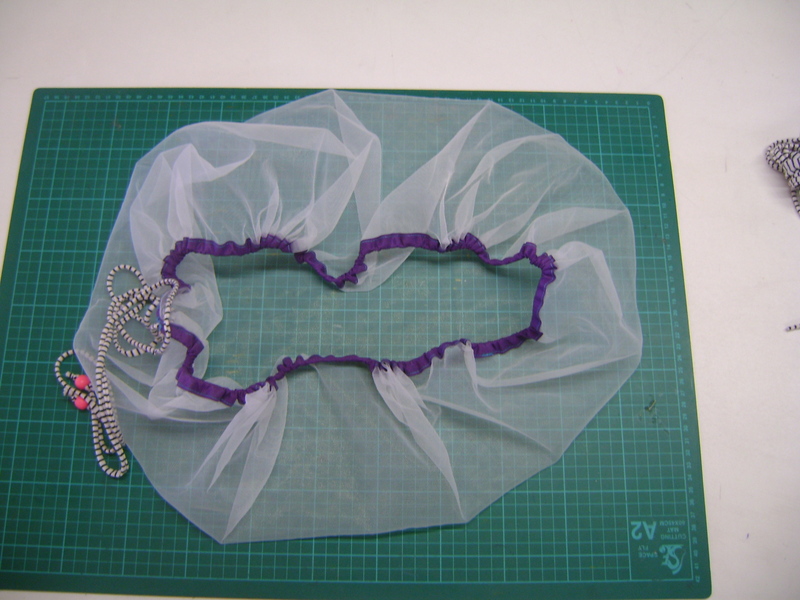 Happy Sewing!!! Remember to share your bags on our Facebook or Instagram page!
Check the links below to view the products mentioned in this blog
https://www.backstreetbargains.co.nz/products?utf8=%E2%9C%93&keywords=fairy&x=0&y=0
https://www.backstreetbargains.co.nz/products?utf8=%E2%9C%93&keywords=pins&x=0&y=0
https://www.backstreetbargains.co.nz/products?utf8=%E2%9C%93&keywords=3116&x=0&y=0
https://www.backstreetbargains.co.nz/products?utf8=%E2%9C%93&keywords=calico&x=0&y=0
https://www.backstreetbargains.co.nz/t/fabric-type/notions
https://www.backstreetbargains.co.nz/products?utf8=%E2%9C%93&keywords=5794&x=0&y=0
https://www.backstreetbargains.co.nz/products?utf8=%E2%9C%93&keywords=velcro&x=0&y=0