WARM-UP WITH WHEAT BAGS 3 SIZES
This is a perfect project for a young or beginner sewer. Using just one metre of our winceyette (flannelette) or one of our 100% cottons you can make up to 4 wheat bags. Our favourite is the Large Wheat bag with ties, it's a great size and shape for injuries or keeping some warmth in that sweet spot, our Rach has spent the week with it draped across her poor over-worked shoulders! Once again the Lovely Tina from Miss Sparkles has set out simple and easy to follow instructions for this practical project, so grab a metre and have a go!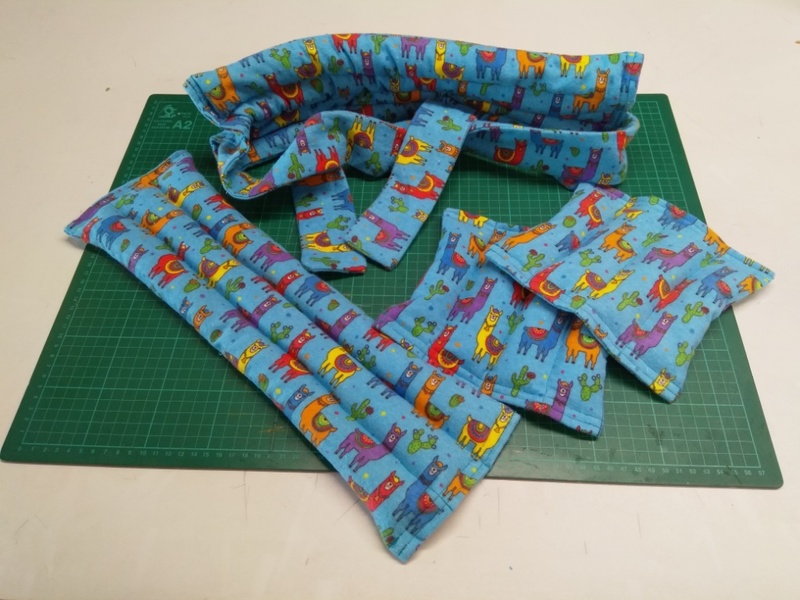 You will need:
These fabric measurements and weight will make -
1x Large Wheat Sack with Ties 25x50 cm & 8x60cm with 1kg of wheat
1x Basic Wheat Sack 17x50 cm with 600 gm wheat
2x Small Wheat Sack 20x20 cm with 240 gm wheat each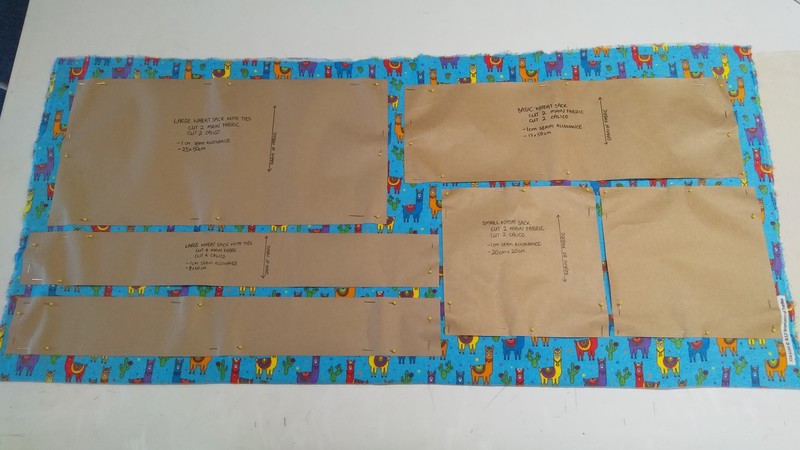 Fold main fabric width ways in half and lay out pattern pieces as shown making sure you cut the correct amount's required for pattern and cut
Repeat same layout on the calico and cut
To make Large Wheat Sack – make a "sandwich" with calico & main fabric layered – calico, fabric, fabric, calico making sure the 2 main fabric pieces are right sides facing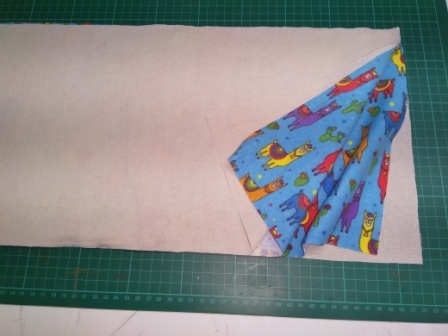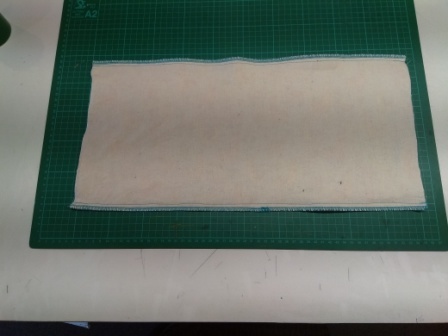 Sew the four pieces together at 1cm seam allowance across the two long sides then overlock
Fold right side out overlock each end (don't overlock together!) leaving both ends open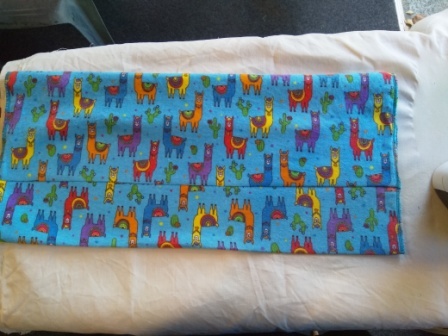 Iron seams out flat. At each end measure fold down 2cm and press fold down
TIES Make another "sandwich" with ties – calico, fabric, fabric, calico (main fabric right sides facing) sew and overlock around 3 sides leaving one end open on both ties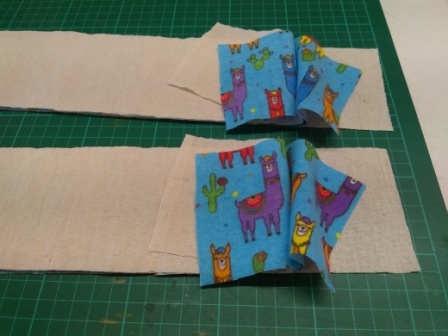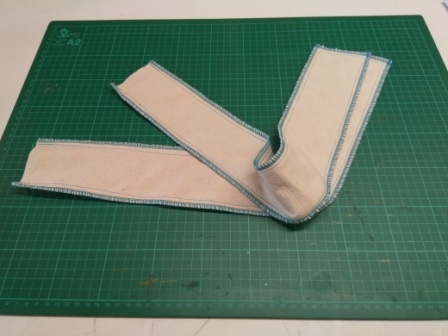 Turn right side out and press seams flat. Overlock closed the 2 open ends
Measure at overlocked end of ties half way/middle point – 3cm and mark or pin. Do the same for the main wheat sack open ends – half way/middle is 11.5cm opening out the 2cm fold.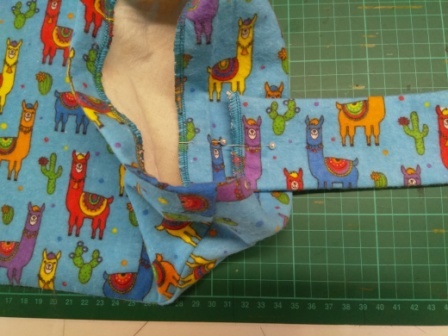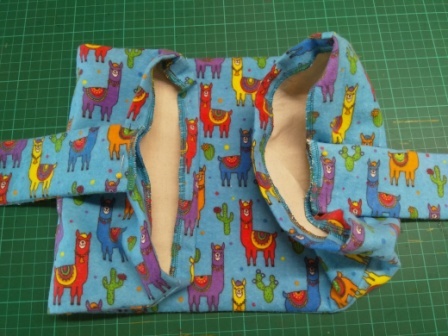 Pin these 2 points together and sew at a foot width from edge attaching ties to wheat sack
Pin one end of wheat sack together and sew 2 seams 1st seam a foot width from edge and 2nd seam a foot width from 1st seam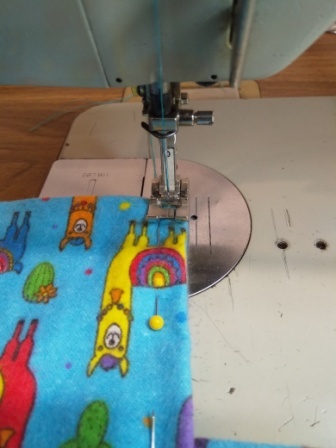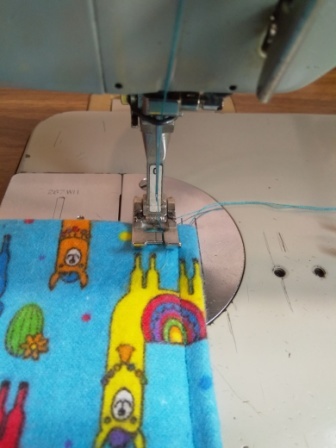 Mark/Pin/Chalk 4x 5.75cm lines across the width of wheat sack. (however you feel confident following) Sew these 4 straight lines leaving about a 4cm gap at the open end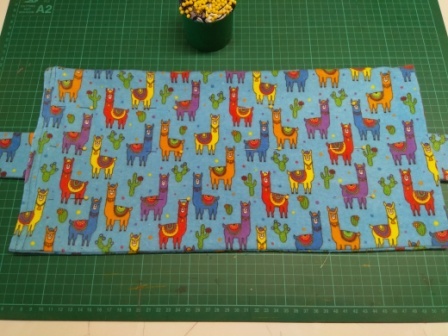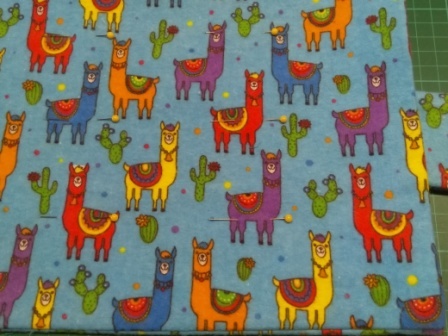 Weigh out 250gm wheat per each section & fill using a funnel. I used bulldog clips to keep the sections closed and from spilling.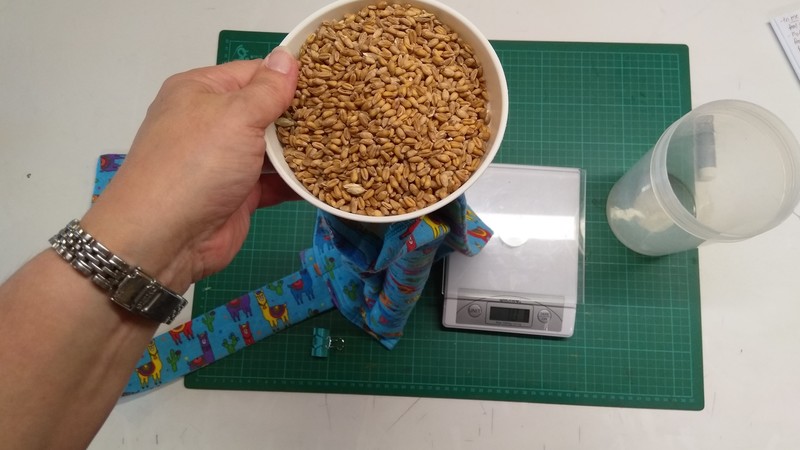 Sew ends together the same as the other end, 1 foot width from edge, then 2nd seam a foot width from 1st seam. Shake out to make sure wheat is evenly placed then closed the 4cm gap of stitching to the end – be careful not to sew over wheat, the needle WILL break J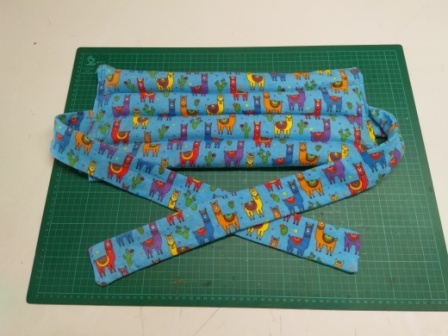 Basic Wheat Sack
Follow the above instructions for Large Wheat Sack – excluding the tie part, divide into 3 sections 5cm apart & fill each section with 200gm wheat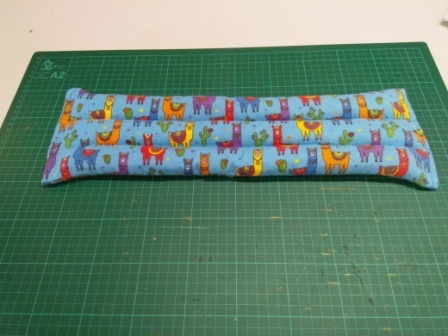 Small Wheat Sack
Follow the above instructions for Large Wheat Sack – excluding the tie part, divide into 4 sections 6cm apart & fill each section with 60gm wheat