'IT'S NOT A PONCHO' PONCHO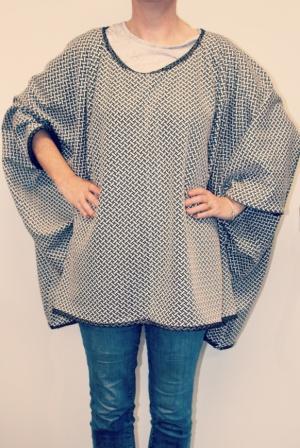 This loose fitting NOT a Poncho Poncho is an easy way for beginner sewers to master sewing stretch knit fabrics. The way I have chosen to hem this fabric is purely because I liked the inside/wrong side of this printed fabric! If you have a favourite stretch knit hem, use it :) This style would work with many of the stretch knits at Backstreet Bargains.
You will need:
Fold the fabric width ways and trim sides if required for frayed edges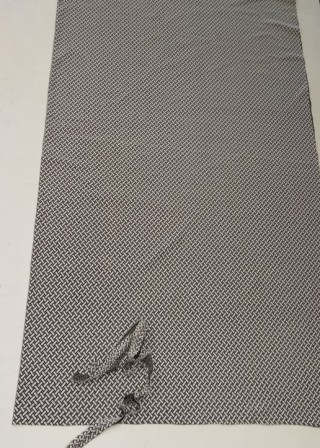 Find the middle on the folded side & mark or pin
Using your fav pattern place the centre of the pattern to meet the centre of the fabric and using tailors chalk mark in neckline. Flip fabric over and repeat marking in the back pattern piece to mark in back neckline making sure front & back necklines meet on fold.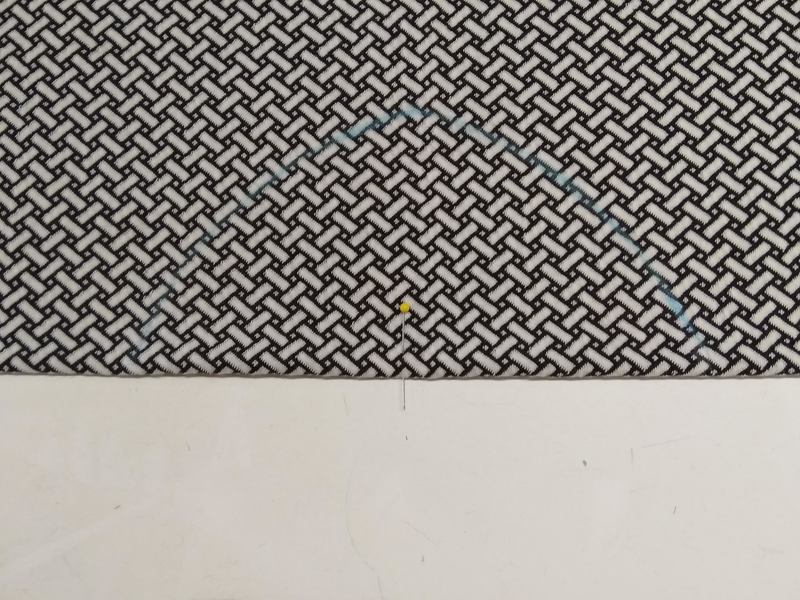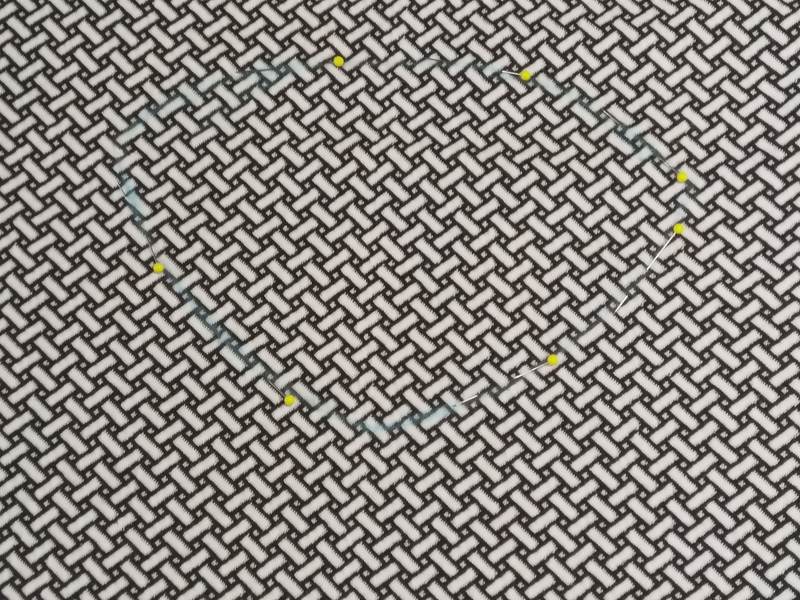 Using your rotary cutter cut out the centre piece of the front & back neckline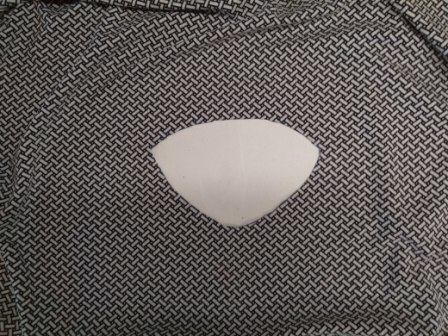 Overlock all four sides and neck opening
Hem neckline *I liked the "inside" pattern of this fabric, so decided to do a double fold hem to "hide" the over locking and also make the Its Not A Poncho Poncho reversible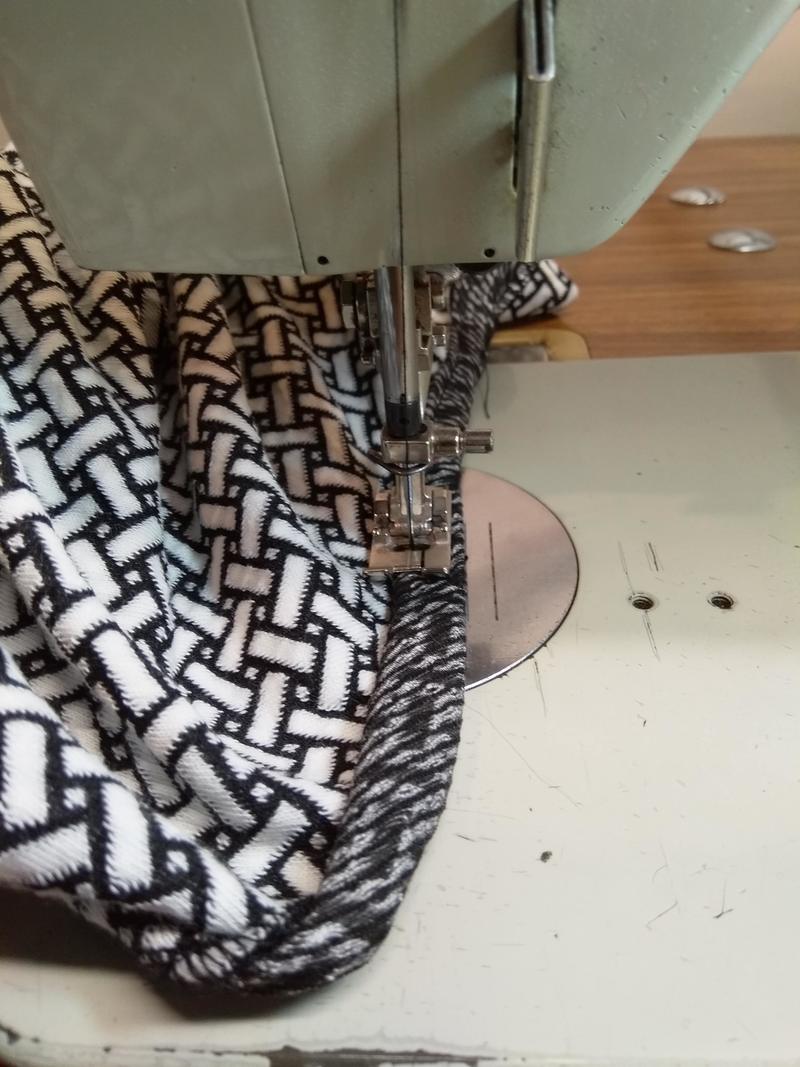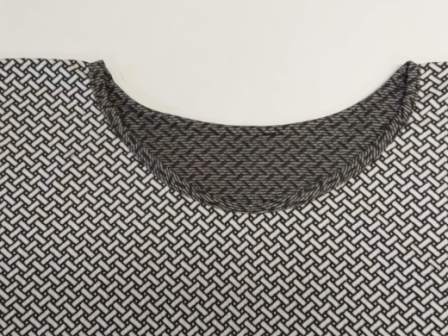 Measure from bottom (bottom opening up to fold) side's up to create arm holes. Pin & sew down both sides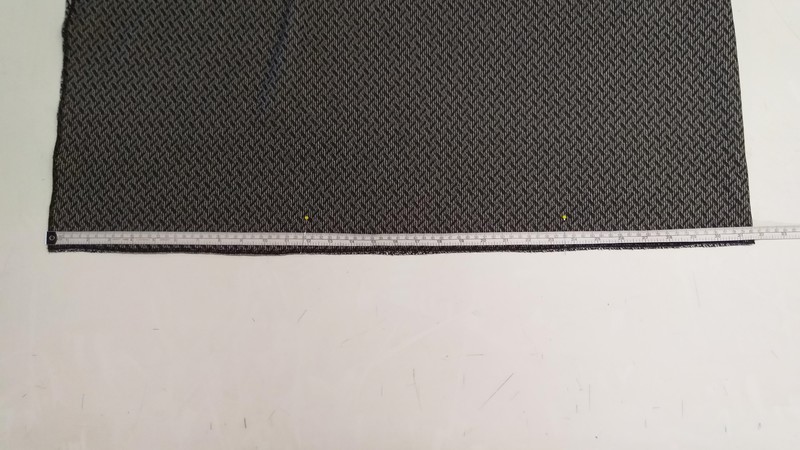 Hem armhole openings & bottom