TWIST-IT WRAP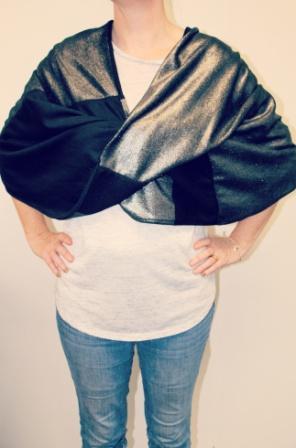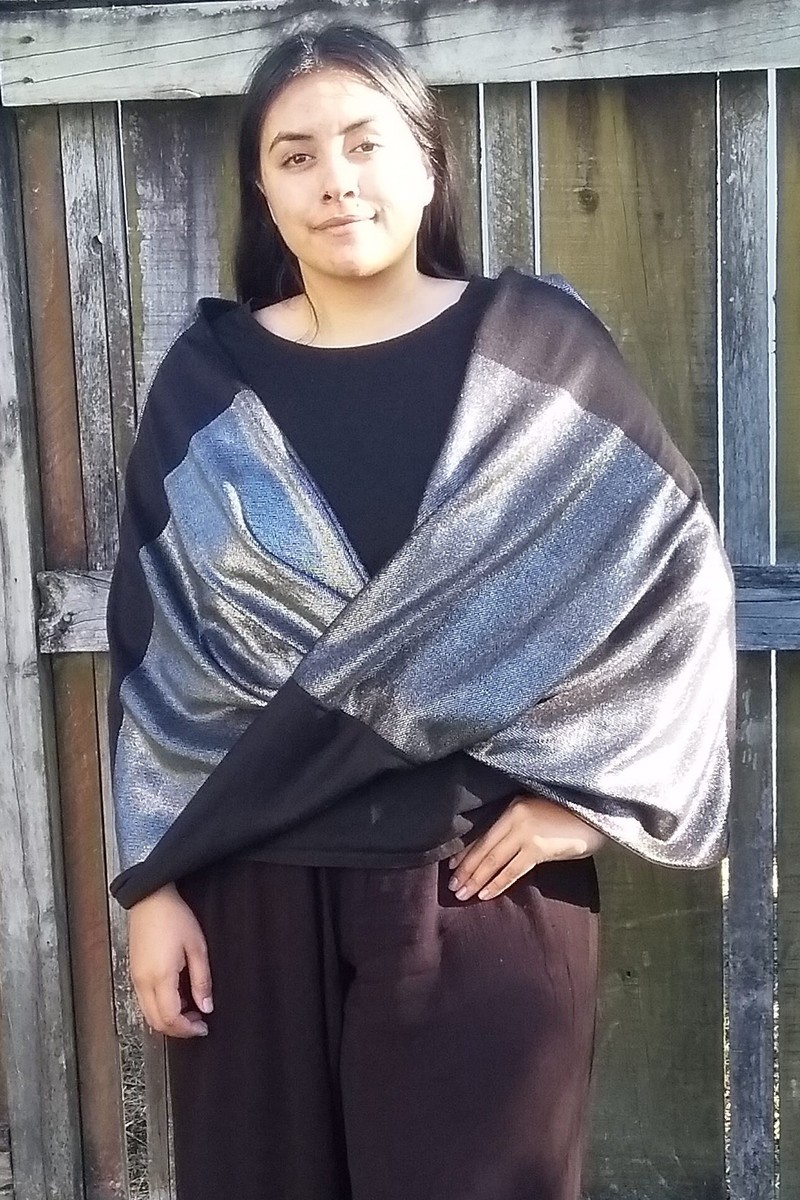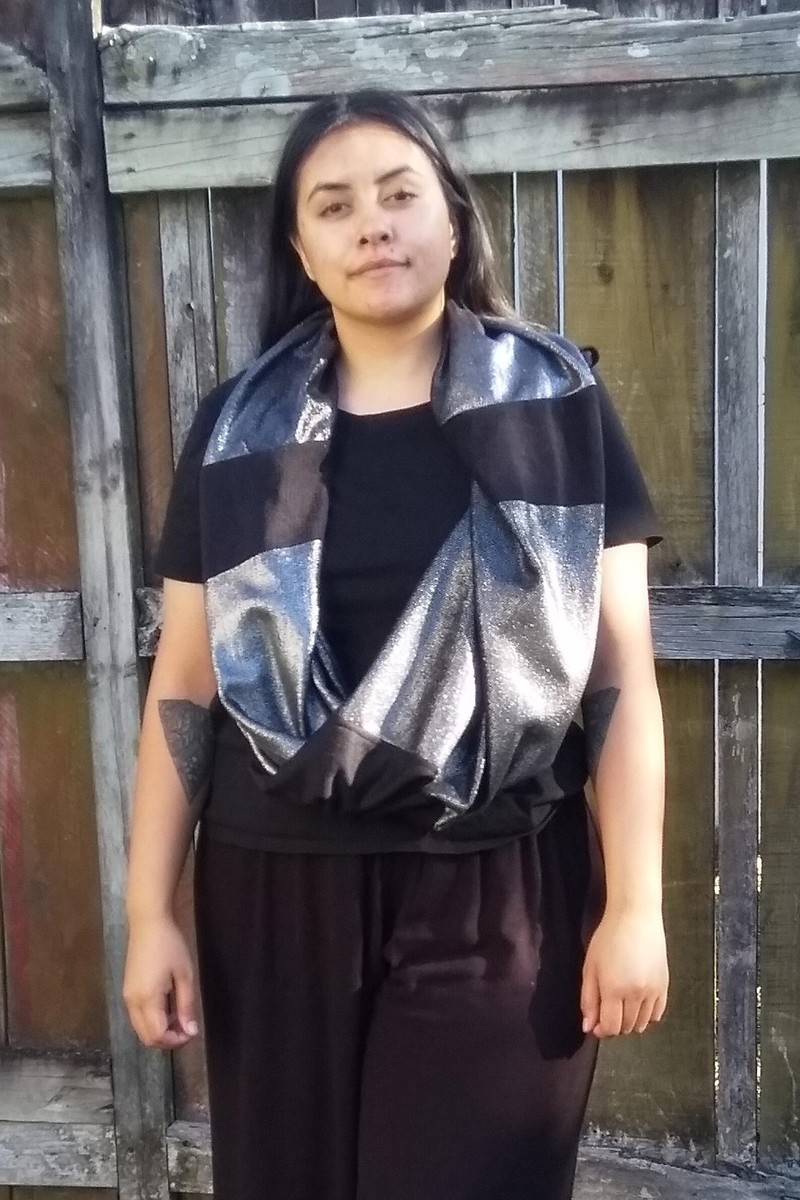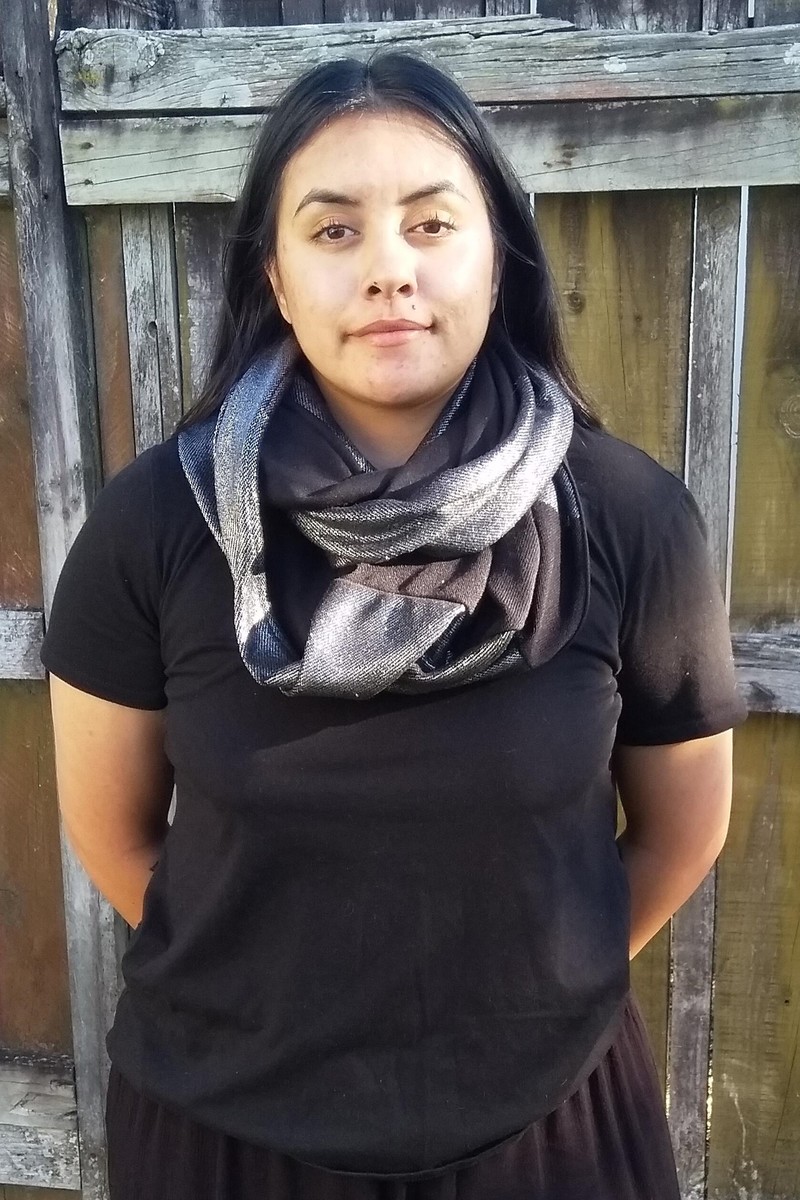 I LOVE this fabric!!! With only 1 metre of fabric you can get 3 looks!!! The versatility of having both silver and black gives you twice the fun of creating unlimited options with this Twist It Wrap style.
You will need:
* The measurements I've used are based on MY back (from shoulder to shoulder) plus 2cm added total for seam allowance i.e. – shoulder to shoulder = 56.5cm + 2cm seam allowance =58.5cm
* For the FRONT measurement it totally depends how much of a "drape" you want and. Also depending on the type of fabric you use, you can make this piece to be on a fold or a total of 100cmx70cm. I wanted the twist effect to show the versatility of the reversible black & metallic fabric.
* The length measurement of 70cm is because I'm SHORT :) with a 1 metre piece of this fabric you can make it up to 1metre in length :)
Cut ONE back
Cut TWO fronts (or one front on fold)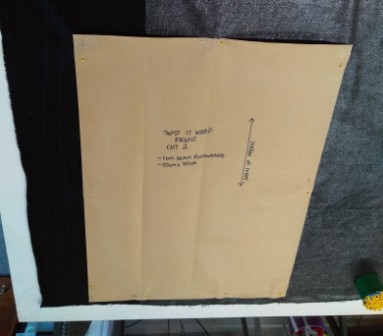 * I wanted to use the black brushed texture on the sides of the fabric to mix it up a bit with the silver. I Cut the 2 fronts with ¼ of the pattern on the black & ¾ on the silver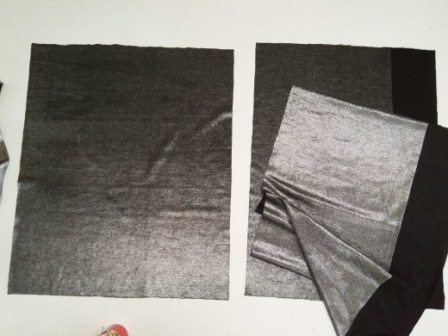 Sew 2 fronts together at 1cm seam allowance & overlock this seam. I sewed the 2 fronts rights to wrong side so when I twist this piece the silver is at both side seams. I also sewed this seam down flat on the black side so the seam wont be quite as visable when it twists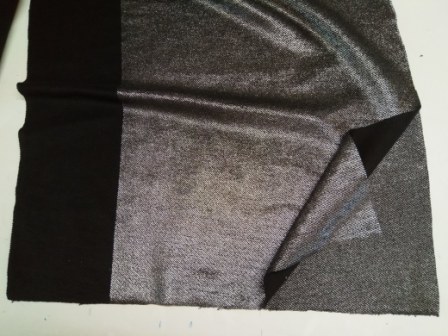 Twist the front piece once then pin right sides together with back. Sew at 1cm seam allowance then overlock.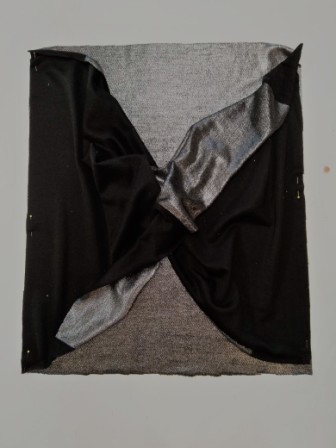 For the hem I overlocked the entire top, bottom and twist pieces the double folded the hem to hide the overlocking