LET'S TALK ABOUT STRETCH BABY - UNDERSTANDING STRETCH FABRICS
Stretch fabric is the description for any fabric (knitted or woven) that has good recovery and stretch to it. There are two types of stretch fabric; stretch woven's (such as stretch drills, stretch satins or cotton sateen's) and stretch knits (such as jersey knits, ponti de roma or cotton Lycra).
When choosing which stretch fabric to use, the first place to look is at your pattern, it will tell you if you need a stretch knit or a stretch woven. Your pattern should also tell you whether you need a two-way or four-way stretch.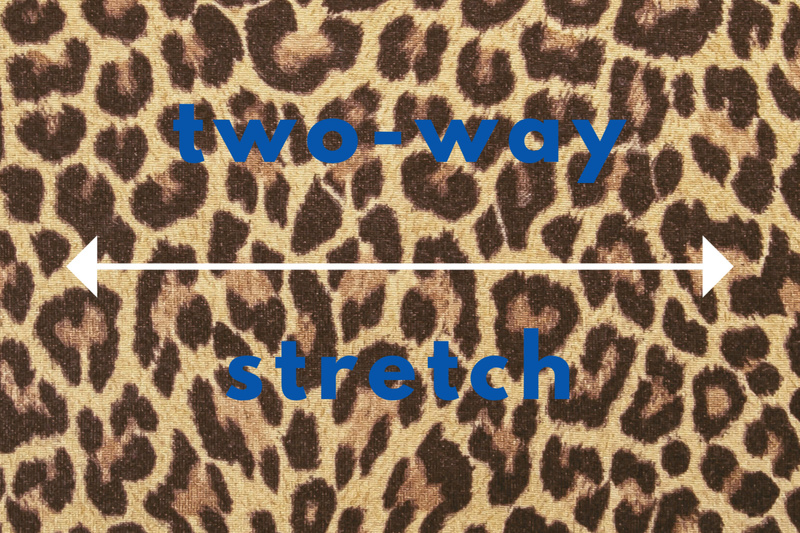 Two-way stretch is usually across the width in both directions.
Fabrics like cotton sateen & stretch satins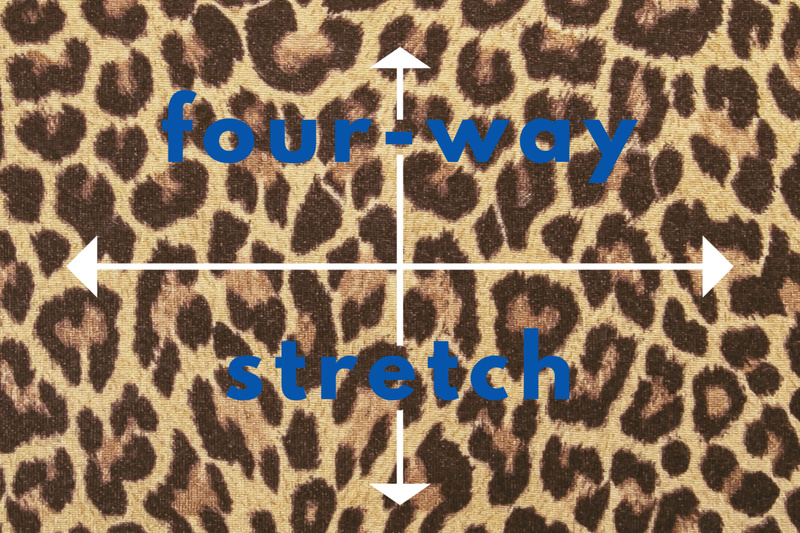 Four-way stretch is across the width in both directions & up & down the length.
Fabrics like Nylon Lycra & jersey knits.
How to test the Stretch percentage in your fabric:
Take a look at our quick video tutorial, which shows you how to test the stretch percentage in your fabric.
The equation we used to test the stretch percentage is:
The amount the fabric stretched divided by the original length = multiplied by 100 = your percentage
So in the case of the ponti de roma shown in the video
5 (the amount of cm's the fabric stretched) divided by 12 (the original length) = 0.4 x 100 = 40% stretch.
Tips to get the most out of your stretch fabric:
Choose the correct stretch fabric for your project.
Make sure that you always wash & dry your fabrics before cutting to get any shrinkage sorted.
Use a Stretch or Ballpoint needle (a ballpoint needle pushes the threads out of the way so the knit is not damaged). https://www.backstreetbargains.co.nz/products?utf8=%E2%9C%93&keywords=needles&x=0&y=0
Use a stretch stitch, most modern sewing machines will have a selection of stretch stitches. Check your machine manual for more details.
Guide for fabric through the machine. Don't pull or tug on it!
GOOD LUCK AND HAPPY SEWING!