SIMPLE KIMONO TUTORIAL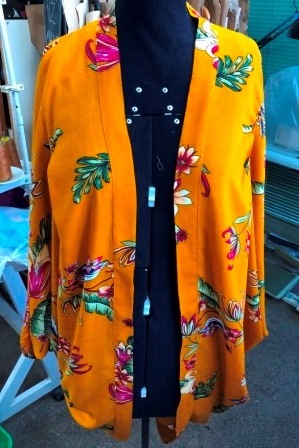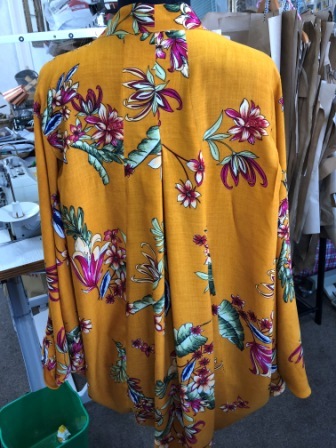 Whether you are wanting to add a thin layer for warmth or a bit more coverage, this easy Kimono is a must have in your wardrobe.
You will need: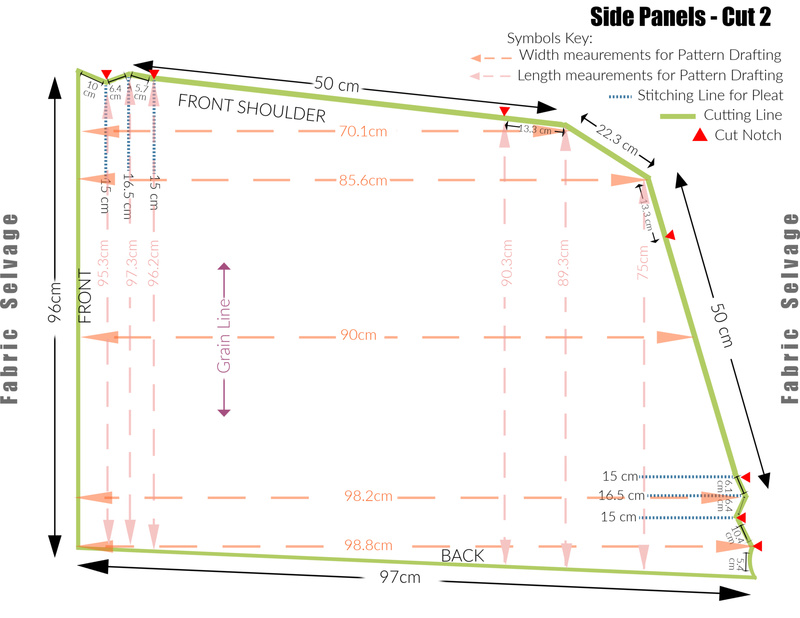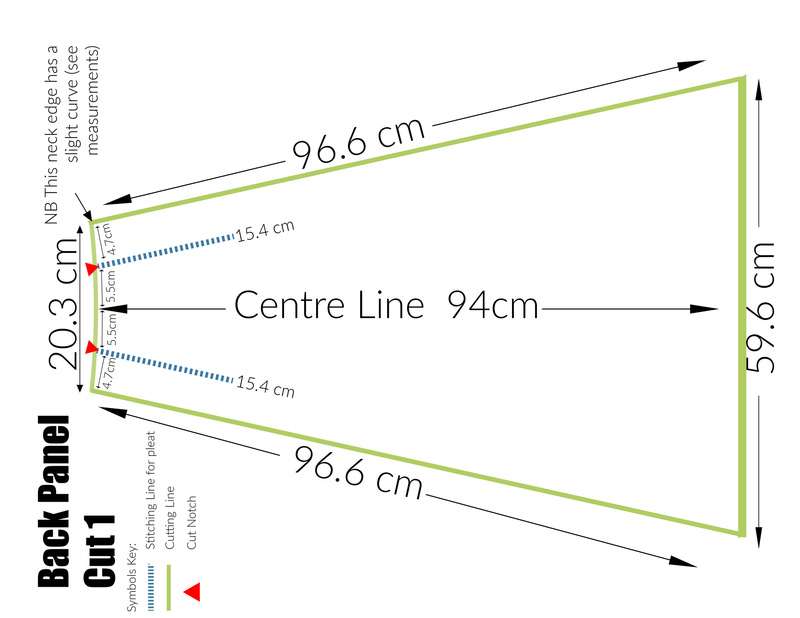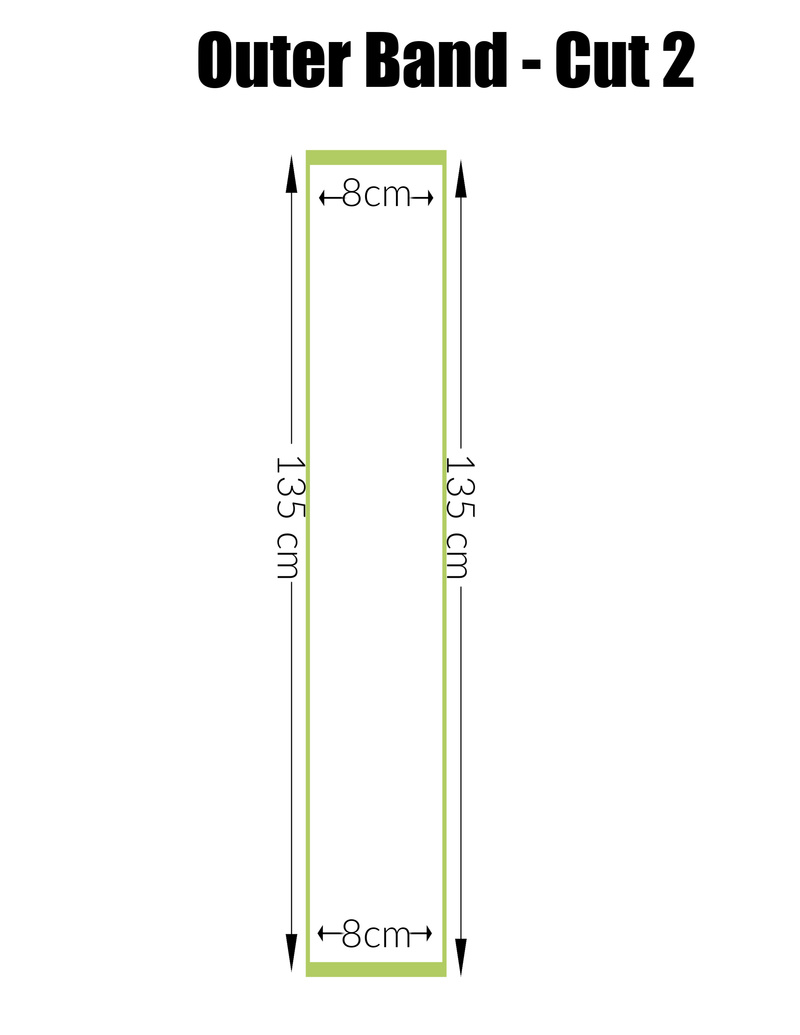 Cut the following pieces:
Front (includes sleeves) pieces x 2

Back piece x 1

Outer Band x2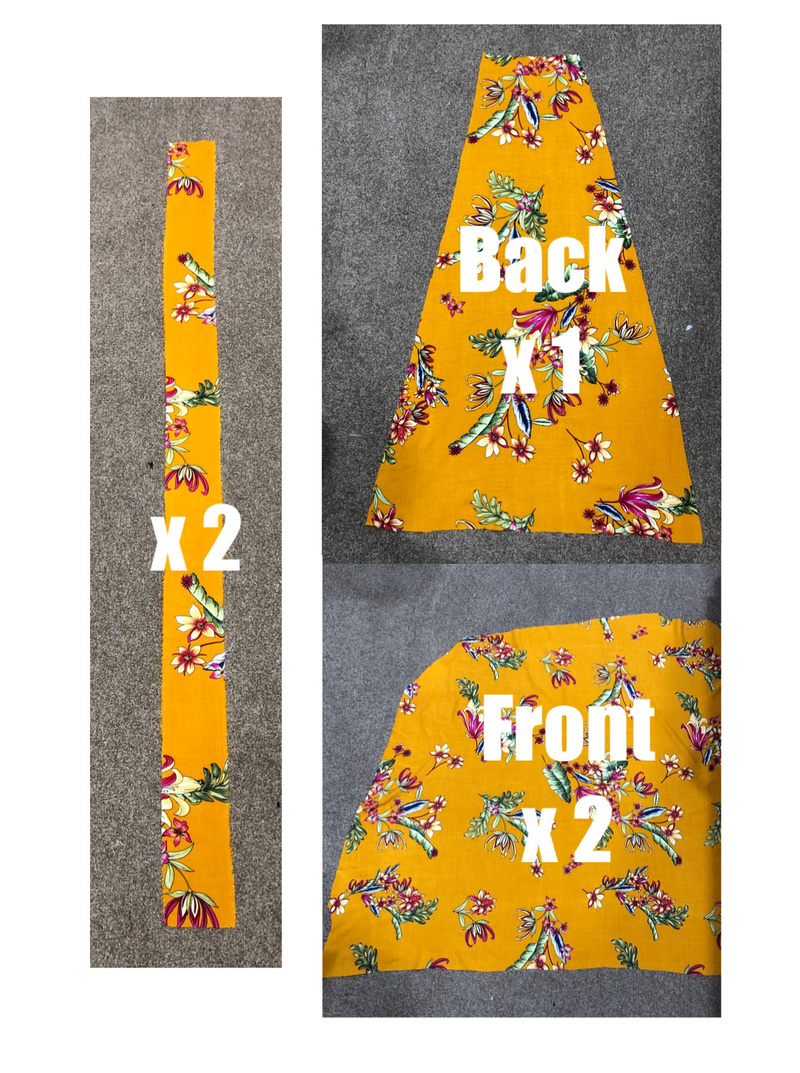 Step One
Stitch down the shoulder pleats on front panels from "nicks"
Refer to pattern for length of stitch line. Complete on both sides. This needs to be repeated on the back.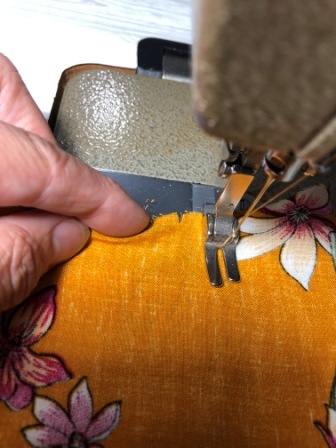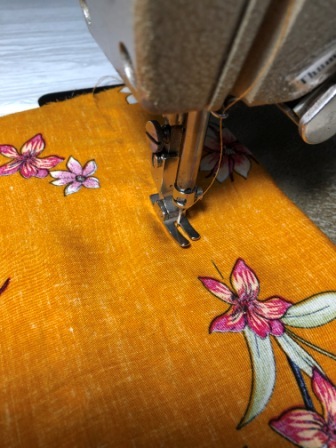 Lay pleats facing the sleeve and tack down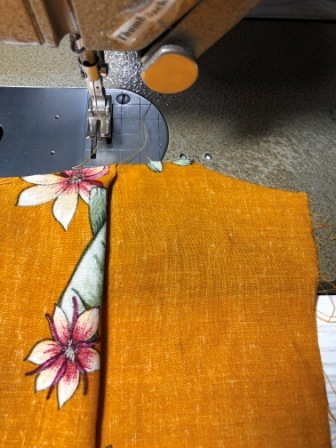 Pleat should look like this: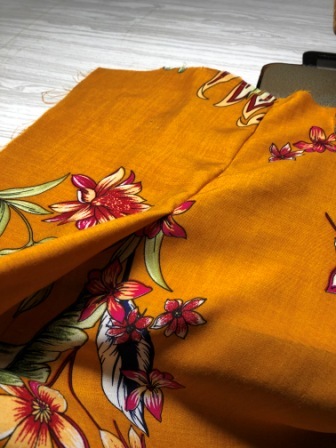 Repeat on both sides.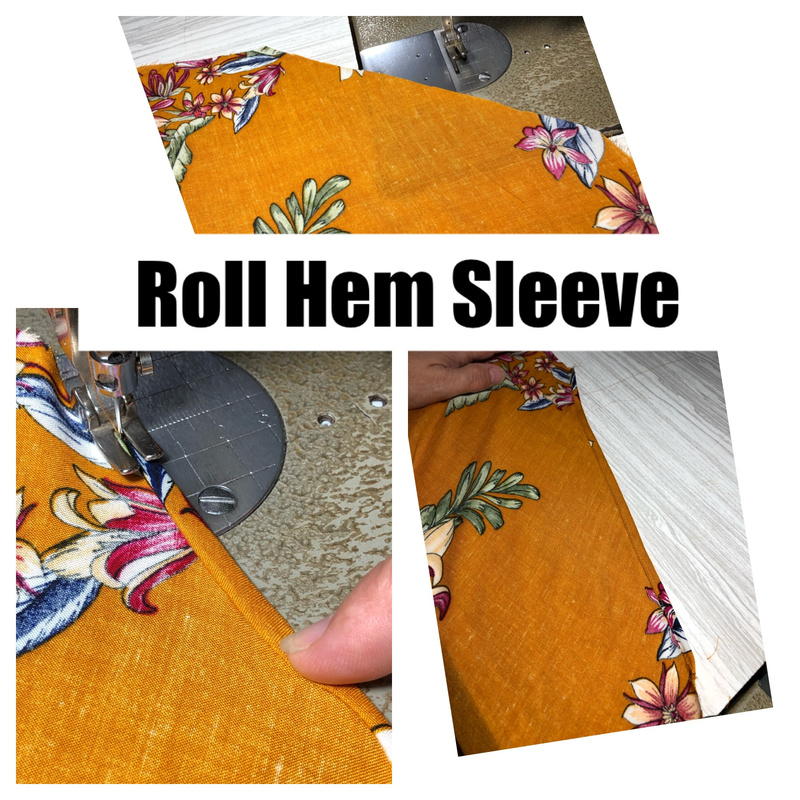 Roll hem both sleeves
Lay out front/sleeves like so: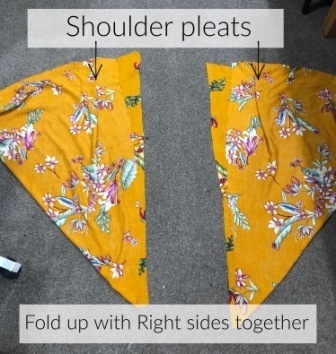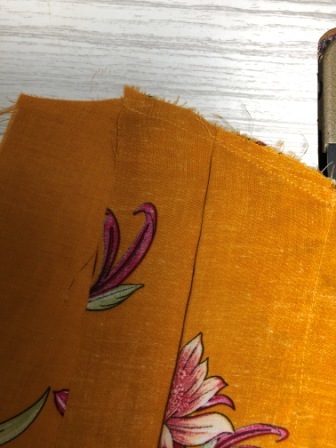 Sew shoulder seams. Maching pleats on both front and back.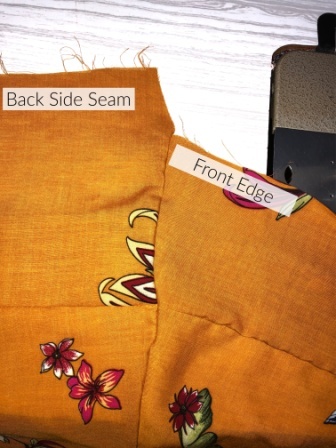 Image shows matching of pleats at shoulder seam (right side showing)
Sew centre back pleat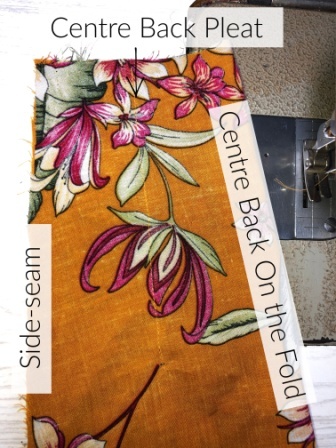 Image shows Centre back pleat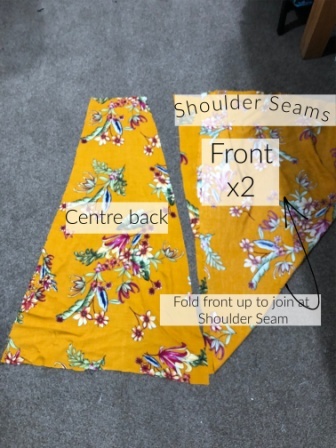 Placement image of centre back and front panel
Sew back panel to both fronts attaching down the side seams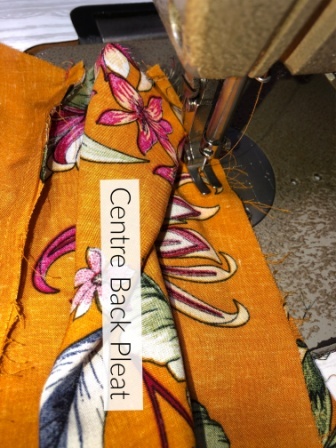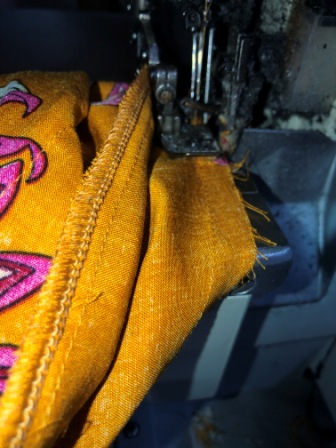 We recommend overlocking shoulder and side seams at this stage.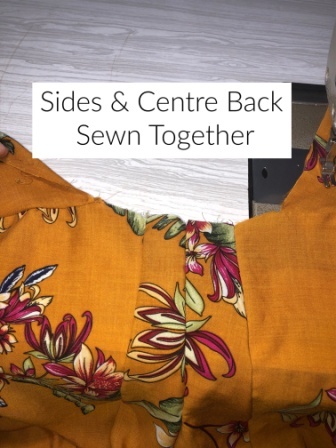 Sew the two outer bands together at both ends to create a large circle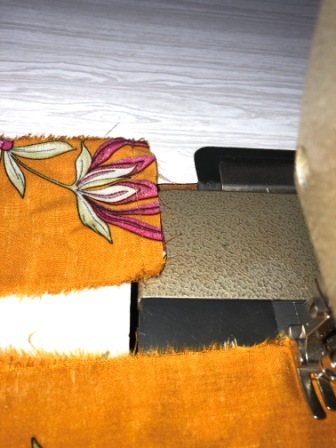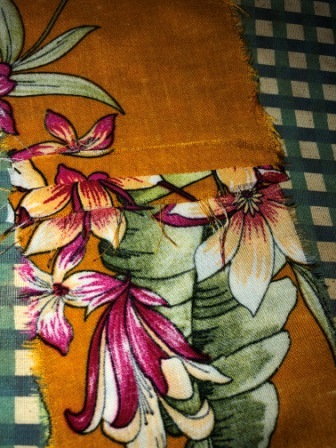 press seams open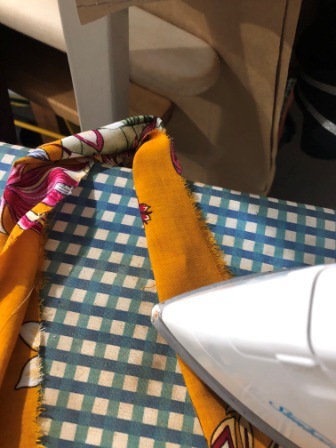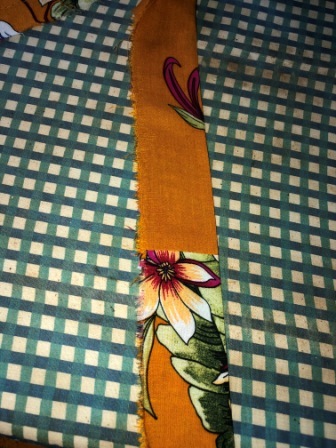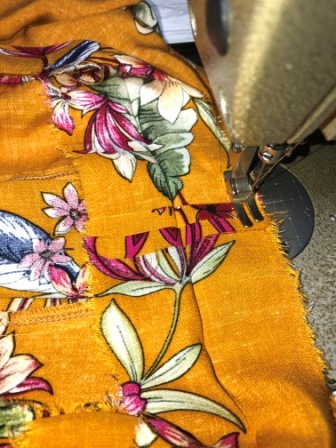 with right side of band facing up (on wrong side of centre back panel), attach outer band to the back panel. Matching the Middle seam of the band with the middle of the centre back panel. The other middle seam of outer band should be at the middle of the bottom of the centre back panel.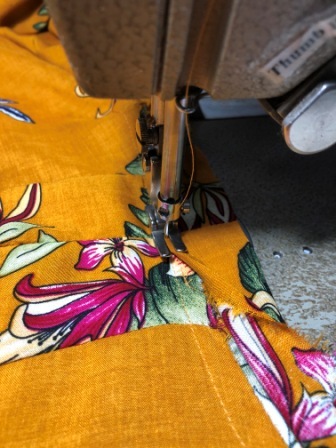 turn the outer band over and top stitch to close it on to the right side of garment.
Press final garment