Black Stretch Lace With Flocked Roses
Details:
Composition: 97% Polyester 3 % Spandex. Width: 125cm
Weight: 116 GSm. Stretch: two-way 35% Stretch
A lovely black lace with a hint of stretch and gorgeous Black Flocked detailling. Photographed on white background. See image below for pattern size (ruler is 20cm wide).
BSB08589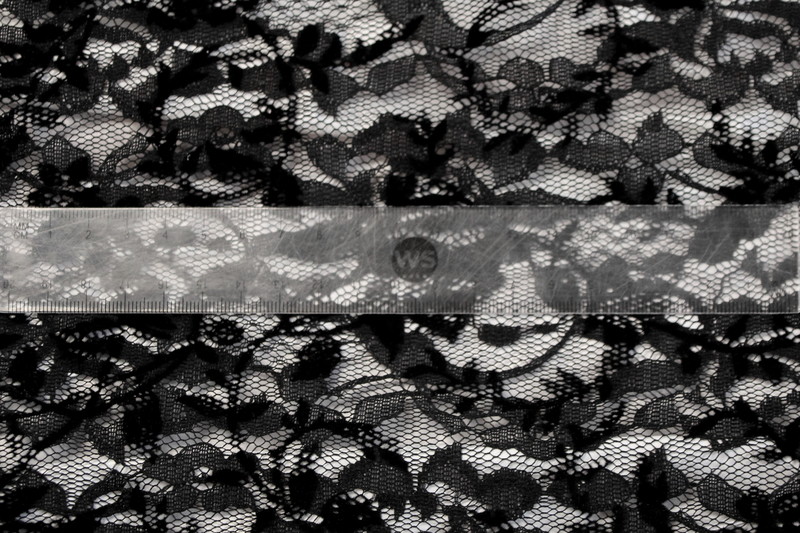 Look for similar items