Autumn Flowers & Birds Crepe Finish Viscose Blend
Details:
Product Composition: 55% Viscose, 45% Rayon, Width 130cm.
Fabric Weight: 130GSM.
A new crepe finish viscose - perfect for the change of season. Will work for tops, dresses, casual pants and cool layered designs. See image below for pattern size (ruler is 20cm wide).
BSB08535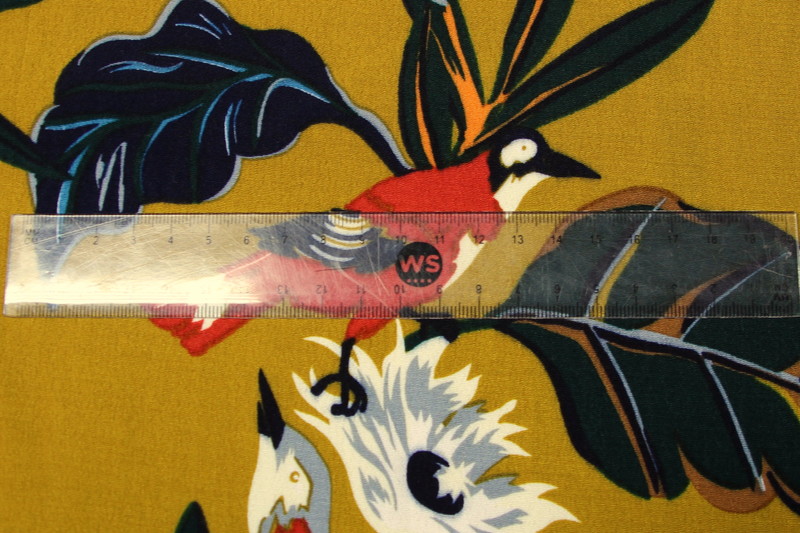 Look for similar items