Black & White Tweed Merino Knit
Details:
Composition: 25% Merino Wool, 30% Cotton, 20% Rayon & 25% Nylon. Width: 120cm.
Fabric Weight: 219GSM. Stretch: 80%, 2-way stretch
A classic black and white tweed style knit, a lovely weight with a little stretch, perfect for soft tops, dresses & especially drapy cardigans. We love the smooth face of this fabric for a stylish look or flip it & use the unbrushed looped back as the face for a bit more texture (see below for back photograph).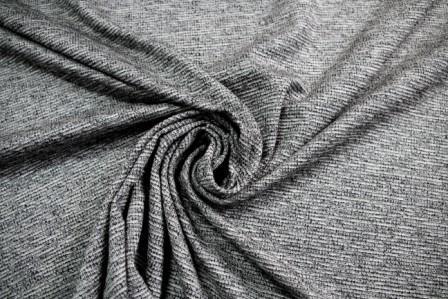 BSB07966
Look for similar items