Blue Toned Snakeskin Ponti de Roma
Details:
Product Composition:92% Rayon & 8% Spandex Width: 145
Fabric Weight: 300GSM
This ponti de roma fabric is such a versatile knit. Dresses and skirts to tops, sweatshirts and pants - it can do the lot. A great choice for those wanting to support or stream-line their "lush". See image below for pattern size (ruler is 20cm wide).
BSB07959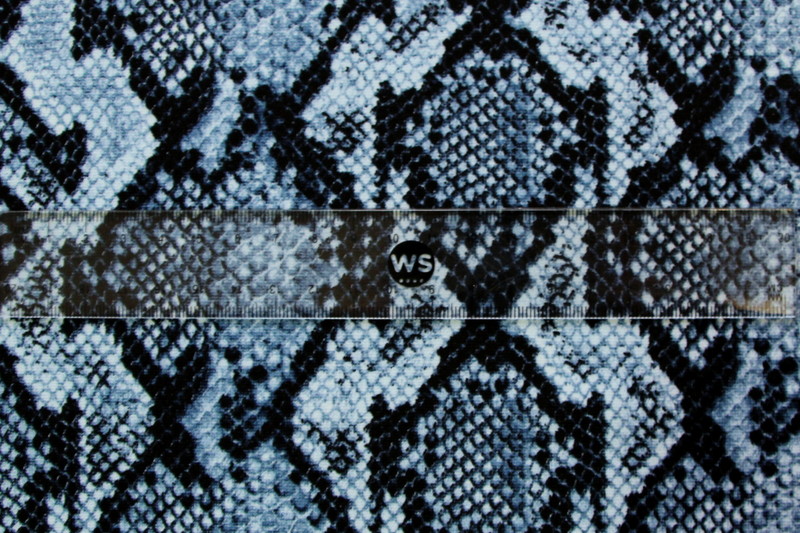 Look for similar items