Gold Foil & Camo Printed Lightweight French Terry Knit
Details:
Product Composition: 95 Cotton & 5% Spandex. Width: 170cm
Weight: 300GSM. Stretch: 45%, 4-way stretch.
How's this for a fab option to layer with when the weather cools in the evening? A nice knit with gold foil detailing a great option for tops, hoodies and t-shirt dresses. See image below for pattern size (ruler is 20cm wide).
BSB08794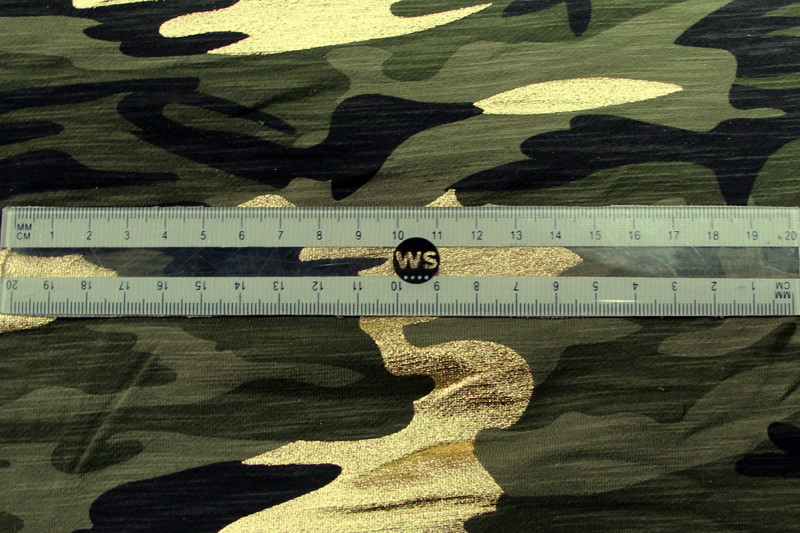 Look for similar items